American Disabled Passengers Complaints Up 55% In June 2014
Written by George Sensalis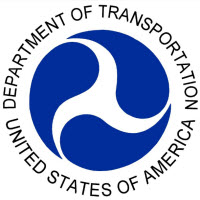 The latest air travel consumer report shows a 55% increase in disability related complaints passengers file with the DOT in June 2014.
The air travel consumer report features complaints passengers with disabilities filed with the Aviation Consumer Protection Division of the US Department of Transportation only. The report does not feature the number of complaints passengers filed with the airline directly.
Southwest airlines, usually scoring the least disability related complaints, received 12 in June 2014, the same of Delta Air Lines. In the period January-June 2014 Southwest received a total of 30 complaints while Delta received 50.
Delta Air Lines have been under the spotlight for problems related to wheelchair assistance at Minneapolis St Paul International airport. Last May, A Delta representative said at a meeting of the Metropolitan Airports Commission (MAC) that, according an airline internal audit of ten largest Delta airports around the US, Minneapolis consistently scores number nine or ten in quality of service for passengers with disabilities.
"We look forward to studying this report in order to identify opportunities to further improve the air travel environment for passengers with disabilities," a DOT spokesperson told Reduced Mobility Rights.
At MSP, where 75 percent of arriving or departing flights are operated by Delta, the airline contracts with Air Serv to provide the wheelchair and electric cart service to passengers. Air Serv employs 8,000 people and provides services at airports throughout the United States and United Kingdom. In the UK Air Serv is known as OmniServ, the company providing wheelchair assistance at London Heathrow airport.
United Airlines received 10 disability related complaints, while American Airlines received 9 and US Airways 8. In total, complaints filed against US carriers in June 2014 were 62, 25 more than the 37 of June 2013.
International carriers totalled 23 disability related complaint in June 2014. Air Canada and Air France received 5 complaints each, followed by British Airways with 3, Lufthansa and LAN with 2, KLM and Emirates Airlines with 1.
In the period January-June 2014, the Aviation Consumer Protection Division received 395 disability related complaints, up 30% from the 308 filed in 2013. 
Last July, the DOT fined Turkish Airlines $300.000 for not responding in a timely manner to complaints filed by passengers, including disability related complaints. "When consumers file complaints with airlines, they deserve prompt and complete responses that appropriately answer their specific concerns," said U.S. Transportation Secretary Anthony Foxx.  "We will continue to take enforcement action when the rights of passengers are violated."