JetBlue Apologise For Leaving 82 Year Old Disabled Woman Behind
Written by Roberto Castiglioni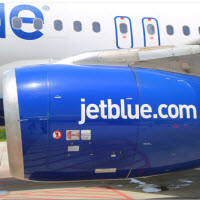 An 82-year-old disabled woman missed her connecting flight after JetBlue wheelchair agents took her to the wrong gate at JFK airport.
Jeanettem K. will hardly ever forget her recent experience at New York's busiest airport. On July 6th, the woman was traveling on JetBlue from Buffalo (NY) to Long Beach (CA) via JFK airport.
Jeanettem is seasoned traveller who has flown many times with JetBlue. "Like many times before I have made arrangements for her for wheelchair assistance and disability seating due to her condition," Jeanettem's daughter Stacy said.
Unlike with her previous trips, something went terribly wrong after arriving at New York's JFK airport. The woman was helped deplane her flight from Buffalo and taken with a wheelchair to Gate 3. After an hour and a half wait Jeanettem started worrying. Unable to get up and walk, and with no assistance agents in sight, she started seeking help. Finally, someone told her that the gate had been changed, and that she missed her flight. "My Mom was extremely upset because there was no way for her to know that and no one came to get her," her daughter said.
"Our customer support team reached out to the customer directly to express our apologies for the inconvenience this oversight caused and for the customer missing their flight," a JetBlue spokesperson told Reduced Mobility Rights. "We recognize our service failed to live up to the standards set by the Department of Transportation (DOT) and those we set for ourselves. We agree this was unacceptable and will work directly with our Business Partners to ensure they are more adequately prepared."
Following the incident, the airline has taken steps to improve assistance standards at JFK airport. "We contacted our Airports Leadership to ensure that all Airport crew members are more adequately prepared to handle situations for customers needing additional assistance," the JetBlue Spokesperson added.
"I do realize people make mistakes but when you are putting an airline in charge of your Mom who is physically unable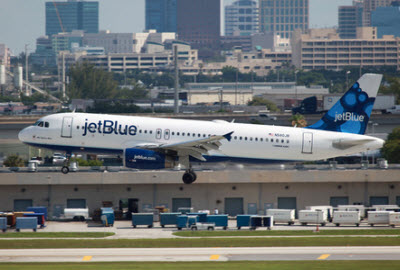 to get around well on her own and is flying across country by herself you do expect them to keep an eye on her," Jeanettem's daughter said. "What if this was a five-year-old flying by himself left at the wrong gate?"
In recent months, controversy surrounding work conditions of wheelchair agents at JFK hit the news. One of the largest airline contractors, AirServ Corporation, was forced to pay full restitution plus penalties to 300 JFK wheelchair agents after entering a settlement with New York's Attorney General's Office.
New York Attorney General Eric T. Schneiderman announced a settlement of almost $20,000 with Air Serv Corporation, for underpaying nearly 300 minimum-wage wheelchair attendants. 
The bulk of the settlement funds, nearly $16,000, will be distributed to the agents whose wages were not increased by the company when the state's minimum wage rose to $8 an hour, from $7.25 an hour, on December 31. Under the agreement, Air Serv must also pay $4,000 in penalties to New York State.
Part of ABM, Air Serv provides a number of services to the aviation industry, including assistance for passengers with disabilities. The company employs 8,000 people and provides services at airports throughout the United States and United Kingdom. In the UK Air Serv is known as OmniServ, the company providing wheelchair assistance at London Heathrow and London Stansted airports.