Sofia Airport Opens Waiting Lounge For Disabled Passengers
Written by George Sensalis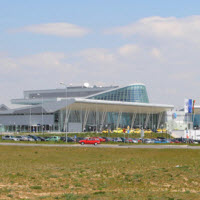 Last Monday, Sofia International airport opened its first ever waiting lounge dedicated to passengers with disabilities.
Sofia waiting lounge for passengers with reduced mobility is located in Terminal 2, next to check-in desk 1. Access to the dedicated area is reserved to passengers with disabilities or reduced mobility that have checked-in their baggage but prefer staying longer with their friends or relatives.
Reduced Mobility Rights visited Sofia International airport in the spring of 2013. During our informal audit we found that implementation of disabled people rights in Bulgaria makes accessibility and assistance services for disabled passengers at Sofia airport a defining moment for a country still struggling to come to terms with acceptance of disability.
Terminal 2 was opened to the public at the end of 2006. During our visit we noted the absence of dedicated lounges for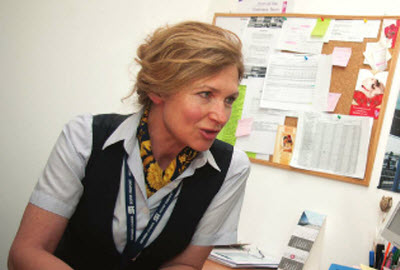 passengers with disabilities at Sofia airport. Passengers are usually taken directly to the gates or, time permitting, to one of the eateries located in the departures hall.
We are delighted to see that our remarks did not go unnoticed. Sofia airport's PRM Manager Valentina Peneva has been working hard to ensure passengers with disabilities can benefit from the best possible customer care.
"I think we have built a good house on solid foundations," Mrs Peneva said at the end of last year's visit. "We can now further improve it by promoting communication with colleagues at other airports to share experiences and identify better ways to support passengers with disabilities in the years ahead." True to her promise, she has been rolling out improvements ever since.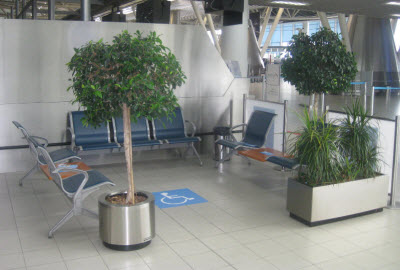 In autumn 2013, Sofia airport produced a useful video presentation of assistance services available to passengers with special needs. The video can be viewed on the airport's website.
The launch of the PRM waiting lounge is another step in the right direction, further improving the quality of service passengers can expect from this airport.
Passengers with special needs already find good assistance at Sofia airport. "Bulgarian agents are the best for me; they know me, they treat me as nobody else does. I wish everybody would treat me like agents here at Sofia airport do," Daniela Dimitrova, director of Dark Operations at Dialogue Social Enterprise said.