Singapore Airlines Disabled Passengers Assistance Guide
Written by George Sensalis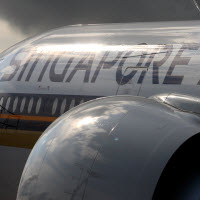 Renowned for its customer care, Singapore Airlines provide a range of bespoke assistance services for passengers with special needs.
Flag carrier of Singapore, the airline operates a fleet of 106 wide body aircraft (Airbus A330, Airbus A380, and Boeing 777) to 62 international destinations around the globe, ranking 10th in the world for international passengers carried.
The airline has built an impeccable reputation for delivering customer service excellence. Singapore Airlines pledge to make every customer feel at home when they fly with them.
Reduced Mobility Rights reviewed information the airline make available to passengers with special needs to draft this useful guide to services Singapore Airlines provide disabled passengers.
Wheelchair services
Passengers traveling with personal manual or electric wheelchairs or mobility aids like canes, crutches, walkers, or mobility scooters are requested to make the airline aware of their needs as soon as possible, preferably at the time of booking.
Passengers requiring wheelchair assistance, but not traveling with their personal mobility device, should make the airline aware of their needs at the time of booking or at check-in. Passengers requiring any assistance within the airport should inform SIA during check-in.
If traveling with a battery-operated electric wheelchair or electric mobility aid, passengers are required to check-in approximately 2-3 hours before flight departure to ensure timely stowage of the device.  Singapore Airlines will then provide with a wheelchair and extend their meet-and-assist service from the check-in area to the gate. Passengers with reduced mobility benefit from priority boarding.
SIA wheelchair agents will exercise the Singapore Airlines baggage policy where required. In economy class, customers are able to carry 1 piece of hand luggage at a weight of no more than 7kgs. Medications and other assistive items are excluded from this limit.
Groups of ten or more wheelchairs users must provide SIA at least 48 hours of advance notice so the airline can better assist you and provide the necessary stowage space.
Singapore Airlines liability for lost or damaged mobility devices is limited to 1.131 SDR (approximately £900/$1.540/€1.130), in accordance with the Montreal Convention. However, SIA offer the option to waive the limit by requesting a "Special Declaration of Interest", a declaration made by the Passenger when handing over the wheelchair to be checked in which specifies a value that is higher than that fixed as a liability limit by the Convention. The airline charges a fee for this service. 
Depending on the point of departure, the carriage of assistive devices may not count towards free baggage allowance. Passengers must request this information directly from the airline.
All Singapore Airlines aircraft are equipped with an onboard wheelchair that can be used to shuttle between the seat and the lavatory and have accessible lavatories. Seats are fitted with movable armrests to facilitate the transfer between the onboard wheelchair and the seat.
Due to international safety regulations, passengers with disabilities may not be allocated emergency exit seats.
Cabin crew is trained to assist passengers with reduced mobility use the onboard wheelchair, and move from wheelchair
to the lavatory. However, cabin crew may not assist passengers with feeding of meals, within the restroom, or provide prescription medication. Passengers with any of these requirements must travel with a personal care assistant.
Blind or Deaf passengers 
Blind or deaf passengers requiring assistance within the airport should inform SIA at check-in. The airline provides their world class meet-and-assist service during boarding, disembarkation and connection between flights. Passengers with visual impairment or hearing loss benefit from priority boarding.
Upon boarding the aircraft, visually impaired passengers receive a special safety briefing before take-off to highlight the procedures to be followed in the event of an evacuation, and to orientate the passenger to the surroundings. Blind passengers are offered assistance in preparation for meals consumption, such as opening of packages and identifying food.
Deaf passengers benefit from the onboard safety video featuring sign language translation. Visually impaired customers or passengers with hearing loss in need for a greater degree of assistance must travel with a personal care assistant.
Cognitive disabilities (including Alzheimer's and dementia)
Passengers with cognitive disabilities must notify SIA of their needs at least 48 hours before flight departure.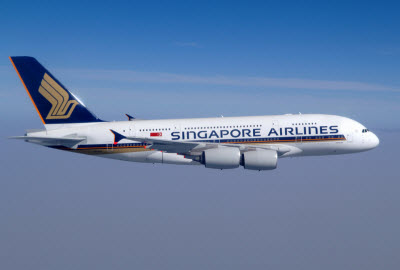 Passengers with intellectual impairments will need to travel with a safety assistant if it is determined that there are no means of communication to transmit the safety briefing between cabin crew and the passenger, or the established means of communication does not adequately satisfy the objectives of permitting communication of the safety briefing.
Passengers deemed able to fly independently will be offered SIA's meet-and-assist service during boarding, disembarkation and connection between flights.
General information
Passengers with disabilities travelling long distances and not sure whether they will be able to sustain long hours should consider stop overs in between flights.
Singapore airlines always requires a safety assistant for passengers travelling in stretcher or incubator; passengers with an existing intellectual disability, who are unable to comprehend or respond appropriately to safety instructions from airline personnel; passengers with mobility impairment so severe that the person is unable evacuate the aircraft without assistance; passengers who has severe hearing and severe vision impairments and cannot establish means of communicating.
Passengers with special needs are recommended to contact Singapore Airlines prior to booking their flight. Contact information can be found on the contact us page of SIA's website (link opens new window).