American Airlines Disability Travel Assistance Review
Written by Roberto Castiglioni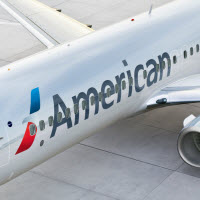 Reduced Mobility Rights review the wheelchair assistance and disability special services policies of the largest airline in the world, American Airlines.
Following the merger with US Airways on 9 December 2013, American Airlines became part of the largest airline in the world, the American Airlines Group, operating a combined fleet of 1,258 aircraft.
The two airlines, which maintain individual liveries, will continue to operate different policies for at least five years.  AA informs disabled passengers that policies may vary depending on which airline operates the flight.
Reduced Mobility Rights take a closer look at special services and type of assistance AA offers passengers with disabilities.
Airport wheelchair assistance
Under the US Air Carrier Access Act passengers who only require wheelchair assistance at the airport are not required to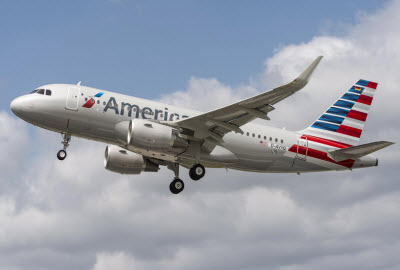 pre-book. However, American Airlines reminds passengers they should request assistance at least 24 hours before domestic flights or 72 hours before international flights will guarantee all necessary arrangements are in place ahead of the passenger's arrival at the airport.
Wheelchair assistance is provided from the check-in desk through security and up to the boarding gate. Passengers with connections to other flights should inform the airline at the time of booking or the check-in desk at the airport of departure. Buggies may be used in place of conventional wheelchairs at selected domestic and international airports.
AA reminds passengers that agents may stay with passengers at all times or guarantee supervision at all points of the journey. However, passengers will always be assisted when boarding or deplaning. Passengers requiring special assistance receive priority boarding.
Personal manual or battery-operated wheelchairs
American Airlines accepts manual or battery-operated wheelchairs for carriage free of charge. Manually operated wheelchairs may be used up to the boarding gate, and are returned at the gate upon deplaning. Normally, battery powered wheelchairs must be checked-in at desks in the main terminal, and returned in the luggage hall at arrival. Airport wheelchairs are provided to assist passengers from the check-in desk to the boarding gate and vice-versa. 
Passengers traveling with battery-operated wheelchairs should call American Airlines special services phone line or reservations to provide a description of the mobility device at least 72 hours prior to departure for international flights or 24 hours for U.S. domestic flights. Carriage of battery powered equipment is subject to national and international Dangerous Good regulations. 
Passengers must immediately report a lost or damaged wheelchair. Wheelchairs or other Mobility devices are exempt from liability restrictions (currently 1,131 Special Drawing Rights per Passenger) for loss, damage or delays to these items for both domestic and international travel on American Airlines operated flights.
On-board wheelchair
In-flight wheelchairs (aisle chairs) are available on all American Airlines jet aircraft. Flight attendants will provide assistance if passengers who request to use an on-board wheelchair to go to the toilets during the flight. Flight attendants can only assist to push the aisle chair to and from the lavatory door. Passengers must be able to make their way in and out of the wheelchair and into the toilets on their own.
Special services for blind and deaf passengers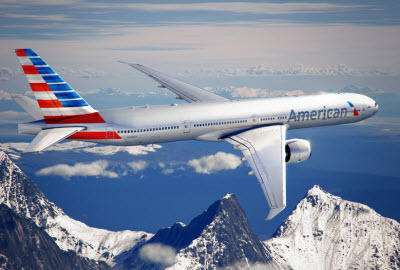 American Airlines travel assistance for blind and deaf passengers traveling on their own is available to persons who can read Braille or communicate with the flight crew. Passengers who cannot comprehend cabin crew instructions or cannot read Braille will be required to travel with a companion.
An escort service from check-in areas to the boarding gate and vice-versa is available on request. However, AA staff cannot stay with the passenger at all times or guarantee supervision at all points of the journey.
Guide dogs for the blind are accepted for travel in the main cabin free of charge. An identification card or any other written documentation to confirm that the animal is a guide dog must be presented at check-in. In absence of written documentation, presence of harnesses or markings on harnesses, tags or the credible verbal assurances of the owner will be considered as sufficient proof that the animal is a trained guide dog.
Carriage of guide dogs on international flights is subject to national and international regulations. By example, all guide dogs travelling from, to, and through the European Union must have a number tattooed or chip implanted by a veterinarian that matches the number on the animal's vaccination card.
On domestic flights, Guide dogs travelling to Hawaii must connect through Honolulu as their first point of entry, and may be subject to quarantine.
Cognitive and developmental disabilities 
Passengers with intellectual or developmental disabilities that are able to complete all phases of their flight alone may travel unaccompanied on American Airlines flights. It is mandatory they contact special services or reservations to provide information about their condition and ensure that they will be able to request assistance at every stage of the flight at least 72 hours prior to departure for international flights or 24 hours for U.S. domestic flights.
For U.S. domestic flights only parents or guardians meet accompany the passenger to the gate or meet them at the gate on arrival. At some airports, a boarding pass must be requested at check-in to gain entry into the gate area.
In our review of American Airlines disability assistance policies we found two elements of positive relevance. The airline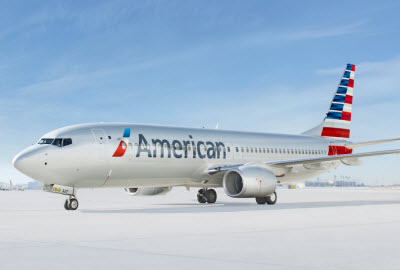 unilaterally waives the limit for refund for lost or damaged wheelchairs on all international flights. This is a great policy, as most carriers strictly apply the Montreal Convention limits of 1,131 SDR (approximately £900 / $1,540 / €1.130). The vast majority of carriers offer passengers the option to waive the limit by purchasing a special declaration of interest.
Our suggestion to AA is to make mention of this waiver on the special assistance page on their website rather than on the liability limitations pop-up window of their FAQs.
The second element of positive relevance is the option offered to parents or guardians to escort passengers with cognitive impairments to the boarding gate. Perhaps European lawmakers should consider introducing this option to better assist passengers with invisible disabilities like Alzheimer's or dementia.