Captain Prime Suspect In Disappearance of Malaysian MH370
Written by George Sensalis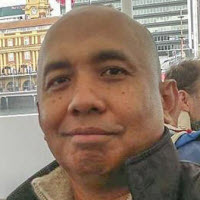 Malaysian Police authorities believe Captain Zaharie Shah is the prime suspect in the disappearance of Malaysian Airlines flight MH370 on 8 March 2014.
Flight MH 370 disappeared in thin air on 8 March 2014 with 239 people on board. The Boeing 777 was flying from Kuala Lumpur to Beijing when it mysteriously disappeared after the last known contact at 1.21 AM (Malaysia time).
Over one hundred days into the most expensive search and rescue operation in history, no debris of the aircraft or passengers' remains have been found.
The search for MH370 has been focusing in remote areas of the South Indian Ocean, thousands of miles afar from the last known position of the aircraft.
On March 15, Malaysian government officials said a "deliberate action by someone on the plane" could have been the most probable cause for the disappearance of the Boeing 777-200ER aircraft and everyone on-board.
On Sunday, The Sunday Times reports that Malaysian investigators are pursuing the flight's captain, 53-year-old Zaharie Shah as prime suspect in the disappearance of the aircraft.
Investigators are puzzled by Mr Shah's unusual behaviours in the days before the disappearance of MH370.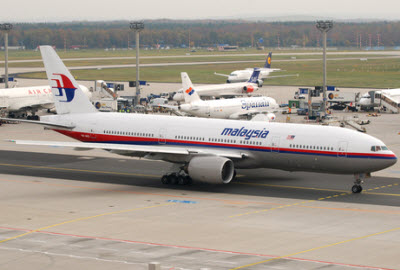 Investigators said Mr Shah had made no future social or professional plans for the weeks following March 7. 
The inquiry into the flight simulator discovered at the pilot's home found it contained a drill for a flight path into the southernmost areas of the Southern Indian Ocean before landing the plane on a small island. The drill was deleted from the simulator, but investigators were able to recover it.
"The police investigation is still ongoing. To date no conclusions can be made as to the contributor to the incident and it would be sub judice to say so. Nevertheless, the police are still looking into all possible angles," Malaysian Police said in a statement.
Mr Shah's family and friends maintain the man's innocence and believe the disappearance of Malaysian Airlines flight 370 was the result of mechanical failure.
Results of the Police investigation have yet to be released publicly; however, they have been shared by those close to the investigation, the Sunday Times report says. The search for the wreckage of Flight MH370 continues.