Monarch And Thomson React To CAA Passenger Complaints Report
Written by Roberto Castiglioni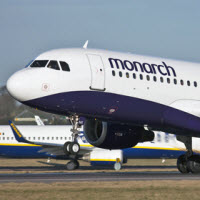 The CAA's passenger complaints report triggers reactions among carriers with highest number of complaints like Monarch Airlines and Thomson Airways.
Last week, the UK Civil Aviation Authority published its passenger complaints report showing the number of complaints received in the year to the end of September 2013 by airline, type, and the number of passengers by airline.
Complaints are divided in three categories: flight cancellations, delays, and other, with disability related complaints falling in the third category. The average number of complaints per million passengers is 108.5.
Aer Lingus are the airline with the lowest number of complaints, 33.5 per million. Swiss Airlines follow with 36.7 complaints per million. UK's largest airline easyjet come third with 36.8 complaints per million.
Tour operator- owned airlines are among the report's worst performers, with at least ten times as many complaints per million passengers. Thomson Airways received 343.6 complaints per million, Monarch Airlines 399.5, and Thomas Cook Airlines 782.8.
With a fleet of 57 aircraft, Thomson Airways is the world's largest charter airline. Third largest UK carrier after easyjet and
British Airways, Thomson carried 10.5 million passengers in 2013.
"We take customer feedback extremely seriously and continually review areas for improvement," a Thomson Airways spokesperson told Reduced Mobility Rights. "During the period looked at by the CAA report, our Customer Satisfaction Questionnaires show that 94% of customers who travelled with Thomson Airways rated their overall flight experience as good or excellent."
The largest number of complaints filed against Thomson Airways concern flight delays.  "We are confident that our offering gives customers choice, comfort and flexibility," the spokesperson for Thomson added. "The introduction of the Thomson 787 Dreamliner into the fleet has greatly improved the flying experience for our customers."
Very popular among British holidaymakers, Monarch Airlines has been the airline of choice for over 6.8 million passengers in 2013. The carrier operates a fleet of 45 aircraft.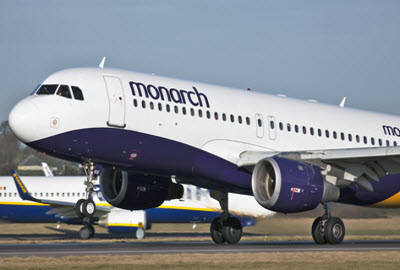 "We have a very open and continual dialogue with the CAA and over the past 12 months we have implemented a number of initiatives to ensure our customers' journey from the initial booking stage to the actual flight is as smooth and stress-less as possible," Tim Williamson, Director of Customer Experience and Marketing at Monarch Airlines told Reduced Mobility Rights. "Testament to this our complaint ratio for May 2014 was 0.25%."
In January 2014 Monarch Airlines contracted Feefo the global feedback engine, to provide an online feedback service to its customers. To date, Monarch is the only UK airline allowing customers access to an impartial review tool; customers are able to review the level of service they received and make specific comment regarding their in-flight experiences. The largest number of complaints filed against Monarch Airlines concern flight delays.  
"Since the launch of Feefo over 86,000 customers have reviewed their Monarch experience and given an average score of 93% for overall service," Tim Williamson said. 
In January 2014, both Thomson Airways and Monarch Airlines were praised by the Scottish Parliament for offering on-board aisle chairs to passengers with reduced mobility.
Thomas Cook Airlines, second worst performer in the UK passenger complaints report with 782.8 complaints per million passengers were not available to comment.
Click here to access the full UK CAA Passenger Complaints Report