UK CAA Publish Passenger Complaints Report
Written by George Sensalis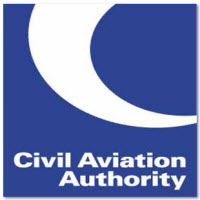 Aer Lingus, Swiss Air Lines, and Easyjet are the airlines with the lowest number of passenger complaints, a report published by the UK CAA shows.
Folowing the footsteps of the US Department of Transportation, the UK Civil Aviation Authority published its first aviation consumer report revealing the number of complaints received in the year to the end of September 2013 by entity, by type, and number of passengers by airline.
The Regulator received an average of 108,5 complaints per million passengers. Complaints are divided in three categories: flight cancellations, delays, and other. 
Aer Lingus are the airline with the least complaints, 33,5 per million. Swiss Airlines follow with 36,7 complaints per million. UK's largest airline easyjet come third with 36,8 complaints per million. 
UK registered carriers are a mix of good and poor performance. British Airways score 42,6 complaints per million, FlyBE 62,4, Virgin Atlantic Airways 167,8, Jet2.com 198,1.
Tour operators airlines are among the report's worst performers: Thomson Airways received 343,6 complaints per million, Monarch Airlines 399,5, Thomas Cook Airlines 782,8. 
Lithuania based charter Small Planet Airlines is the carrier that received the highest number of passenger complaints, 3.142,9 per million. Thomas Cook Airlines is second with 782,8, and Vietnam Airlines third with 723,9.