European Council Undermining Progress For Wheelchair Users Traveling By Air
Written by George Sensalis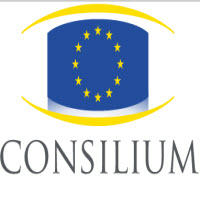 Wheelchair users may lose access to full compensation for lost or damaged wheelchairs should the current view of the European Council on the review of EC2027/97 prevail.
In March 2013, the European Commission proposed the revision of EC261/2004 and EC2027/97. The latter regulates compensation for lost or damaged good when traveling by air.
In its proposal, the Commission wants airlines to provide passengers traveling with their own wheelchairs free of charge access to the special declaration of interest. The declaration waives the Montreal Convention limit on compensation paid by airlines in case of loss or damage. The current limit is set at 1.131 Special Drawing Rights, approximately £1.180.
The Commission's proposal was adopted in first reading by the European Parliament's Plenary session of 5 February 2014.
Frank Laurent, Team leader for Air passenger rights at DG MOVE, told National Enforcement Bodies that "discussions at the [European] Council are ongoing. [The Council] tends to have a more industry oriented approach with a weakening of the enforcement provisions."
In his report, Mr Laurent highlighted the Council's orientation that "the gratuity of the special declaration for mobility equipment should not be imposed on air carriers, opting rather for a specific insurance (airlines to decide)."
"The European Council must not undermine free access to the special declaration of interest," Reduced Mobility Rights founder, Roberto Castiglioni, said. "There shall be no room for gimmicks on refunds for lost or damaged mobility equipment. For users, wheelchairs are the equivalent of legs of able bodied persons. There shall be no cap for fixing or replacing someone's legs."
Discussions between the European Council, Commission and Parliament will resume in June.