Is Air Travel Accessible To People With Disabilities?
Written by Roberto Castiglioni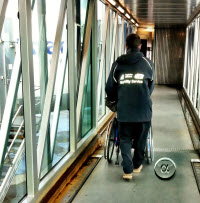 Experts debate on means and methods to facilitate air travel for disabled passengers often foregoing on the key element defining the passenger experience, empathy.
Having one-on-one assistance at airports, special hoists to enplane and deplane, buggies to walk less in ever expanding mega airports are means of facilitation. However, what makes air travel accessible to passengers requiring assistance is the individual perception of the journey.
Martyn Sibley has Spinal Muscular Atrophy. "I love flying, and the thrill of seeing new places, but the process is a means to an end, not a pleasure," Martyn told us in a recent interview.
Readers of this website are well aware of the hurdles associated to air travel. We receive dozens of passenger complaints each month. Inevitably, some of them make it to the front page. However, the vast majority are resolved behind the scenes, or transferred to National Enforcement Bodies for further action.
All passengers' complaints have a common denominator. "The general air of apathy, disinterest, and 'couldn't be bothered' was disappointing to say the least," a passenger says in a complaint filed two days ago.
The defining element in perceived quality of personal assistance at airports and on board the aircraft is empathy and the quality of human interaction between the passenger with special needs and staff.
One of the most interesting findings of our research on airport accessibility published in 2013 was on how much Europe's cultural diversity impacts individual perception of assistance services.  By example, it is quite common to hear passengers praise the ease with which southern Europeans connect, while perception of assistance is belittled by the detached approach typical of populations from the northern countries of the Union.
Identifying the defining element is just one step in the long journey of making air travel accessible to passengers with disabilities. Individual, social, and religious beliefs must be taken into consideration, complicating the task of identifying common denominators to be utilised in training of airport staff, cabin crew, and assistance agents.
"After becoming paraplegic two half years ago my life passion for travel had become a lot more difficult. I needed to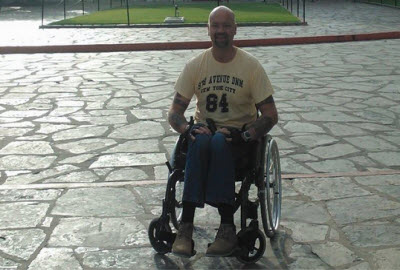 build my confidence so arranged five trips to Slovakia from Stansted," Darren Smith told us. "During my first trip I was treated extremely unfairly by the airport staff at the airport enforcing my fears and lack of confidence traveling as a disabled person. I was made to feel isolated and worthless."
According to independent reviews, four passengers out of ten will not have a positive perception of the journey. However, when causes are analysed, lack of empathy once again is the prevailing cause for dissatisfaction.
It is safe to say that air travel for passengers with disabilities is becoming more and more accessible from the perspective of support, be it hardware or assistive technology. However, outdated training models, poor training and lack of empathy are hindering investments, affecting the passenger experience. The quality of air travel for passengers with disabilities can, and must change. It is already happening, like the mother of a child with special needs shared with this website.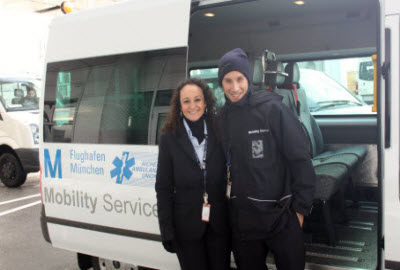 "I can't begin to express my thanks to Reduced Mobility Rights. The support I received from them when planning a long haul flight this summer with my daughter (who has severe cerebral palsy) was priceless. I received specific advice on how to plan my trip, the time I needed to allow in specific airports as well as how to talk with airlines to ensure proper assistance on-board. They even spoke directly on my behalf to service providers at Munich airport to help guarantee a smooth experience," Heather said.
"I must commend Munich airport on the lounge available for passengers with special needs," She added. "I was particularly impressed with the member of staff who was manning the reception. She was extremely kind and helpful in a moment of exhaustion and stress. People like her make what can be a daunting situation an almost pleasant one."