Gatwick Christmas Disruptions Report Highlights Need For Contingency Plans
Written by George Sensalis
The House of Commons transport committee published a report on the events which saw thousands stranded at Gatwick airport on Christmas Eve 2013.
On Christmas Eve 2013 the basement of the North Terminal at Gatwick Airport flooded, causing a number of electrical systems to fail. Check-in, flight information displays, baggage reclaim belts, and many toilets, ceased to operate, causing severe disruptions for over 11.000 passengers.
Passengers were left without information, help, access to toilets and directions throughout Christmas Eve and into the early hours of Christmas Day. 
The airport's contingency plans soon came under fire. "Contingency plans are regularly shared and practised with airline partners, who are invited to provide feedback on a regular basis," Gatwick airport told MPs.
However, airlines begged to disagree with Gatwick's statement. "We have not seen a contingency plan for electrical problems in the North Terminal. Nor had we seen a plan for any similar kind of event, such as the North or South Terminal, or parts of them, becoming inoperable for any other reason," easyjet told the Transport Committee.
The Transport Committee report concluded that "Gatwick's contingency planning failed to deal with the circumstances that arose on Christmas Eve."
The MPs report also says that "the problems at Gatwick at Christmas Eve should be a wake-up call for airports across the
UK to get on top of operational resilience issues. Disruption of whatever nature should be met with well-drilled plans, familiar to airport operators, airlines, and other contractors, which put passenger interests first."
In October 2013, Reduced Mobility Rights introduced amendments to the revision of European Regulation (EC) 261/2004; including a number of amendments aiming at improving the quality of care passengers with special needs experience during severe disruptions.
Contingency plans for passengers with special needs are essential to guarantee the wellbeing of the person during an extraordinary event. Persons who rely on the assistance of others are most vulnerable during such events therefore management plans must reflect the additional care required by Special Categories Passengers.
Contingency plans should be triggered by delays of more than thirty minutes. Personal assistance, suitable sheltering, food and drinks to meet the dietary and religious requirements of the person must be made available as soon as the plan gets into motion.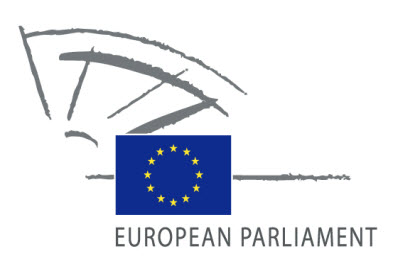 Personal assistance must be provided at all phases of the re-routing or selection of alternative methods of travel. Plans shall identify accessible accommodations suitable for the needs of passengers with special needs and accommodations suitable for guide dogs.
National Enforcement Bodies shall audit contingency plans, and shall have the option of requiring changes to such plans when and where required.
The European Transport Committee first, and the European Parliament after adopted the spirit of these amendments, adding special assistance providers to the list of parties called to draft contingency plans, and putting National Enforcement Bodies in charge of monitoring the process, with power to override contingency plans not meeting minimum standards.
Hopefully, events like Gatwick's Christmas Eve mismanaged disruptions will never be seen again in the future.