Heathrow Fire Anniversary Wake Up Call For Safety Assistants
Written by Roberto Castiglioni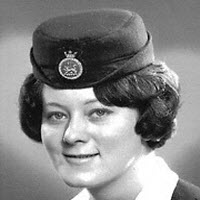 On April 8 1968, one of BOAC Flight 712 engines caught fire shortly after take off from London Heathrow airport; after managing an emergency landing, the Boeing 707 burst into flames killing five people.
The British Overseas Airways Corporation service from London to Sydney via Zurich and Singapore was carrying 116 passengers and 11 members of crew.  
Shortly after leaving Heathrow, engine number two emitted a loud bang and burst into a ball of fire. The burning engine separated from the wing and fell to the ground without causing injuries. 
Meanwhile, Flight 712 cockpit crew decided to return to Heathrow for an emergency landing. The Boeing 707 aircraft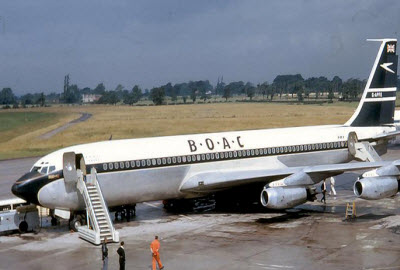 landed less than four minutes after taking off. Seconds after coming to a full stop on runway 05R, the left wing exploded.
22-year-old flight attendant Barbara Jane Harrison was the last cabin crew on board the burning aircraft. She helped 16 passengers leave the aircraft before making her way back into the burning cabin. Barbara Harrison died by the side of an elderly disabled woman who had been unable to evacuate the aircraft. She perished alongside four passengers.
For her heroic actions and ultimate sacrifice Barbara Harrison was awarded the George Cross, the highest gallantry award for civilians of the United Kingdom honours system. Mrs Harrison is the only woman recipient of the George Cross in peacetime, and the youngest ever to receive the award.
The European Aviation Safety Agency, EASA, recently submitted to public consultation a Notice of Proposed Amendment on safe carriage of Special Categories of Passengers. Among the Agency proposals, the requirement for safety assistants to be seated next to the passenger with reduced mobility. 
This rule should be a no brainer; however, EU Regulation simply states that airlines should make "all reasonable efforts to arrange seating to meet the needs of individuals with a disability or reduced mobility on request and subject to safety requirements and availability."
Implementation of EASA's proposal requires the revision of Annex II of Regulation (EC)1107/2006, the European legislation on the rights of passengers with disabilities traveling by air.
Last December, the Head of the Passenger Rights Unit at the European Commission told Reduced Mobility Rights the Commission does not think the Regulation should be modified any time soon. 
Contrary to the EU Commission opinion, Reduced Mobility Rights believe EASA's proposal on mandatory seat allocation for safety assistants is one of the many reasons highlighting the need for the revision of EU Regulation.
Changing the rule on seat allocation for safety assistants to passengers with reduced mobility not only would make flying safer for people with severe mobility limitations; it would also be the best way to honour  Barbara Harrison's ultimate sacrifice, ensuring no other flight attendant's life will be put at risk during an emergency evacuation.