British Airways Apologise To Disabled Woman Left Stranded At Heathrow
Written by George Sensalis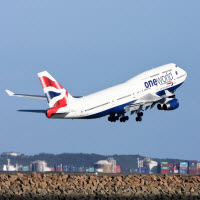 British Airways apologise to a disabled woman who was left stranded for over two hours at Heathrow while airline staff struggled to fix her wheelchair.
Malini Chib, who is the secretary of Able Disable All People Together, was travelling to Canada to attend an international conference on disability. On 20 February, Malini and her father Sathi Alur boarded the British Airways flight from Mumbai to London Heathrow, first stop on her way to North America.
The woman, who frequently travels by air, uses a dry cell battery powered wheelchair, the type airlines accept for travel without problems. However, staff in Mumbai decided to take the wheelchair apart before loading it in the aircraft cargo hold.
Upon arriving in London, staff struggled to reassemble Malini's wheelchair. The young woman was left stranded for over two hours while British Airways employees figured out how to put the wheelchair back together.
"I would want to know where the problem was, while loading or while unloading. That would tell us whether someone messed up in Mumbai or in London," Malini Chib's father said.
"We are extremely sorry for the inconvenience and distress experienced on this occasion and are investigating what happened," a spokesperson for British Airways told Reduced Mobility Rights on Monday. "A senior member of our customer relations contacted the customer to apologise directly and offer a gesture of goodwill."
British Airways said they are regularly in contact with their customers with disabilities and are using their feedback to introduce a range of new, long-term initiatives as part of BA Disability Assistance Programme which includes measures to improve the consistency of returning customers' wheelchairs at the aircraft door side.