American Airlines Agent Tags Hearing Loss Sufferer Deaf And Dumb
Written by George Sensalis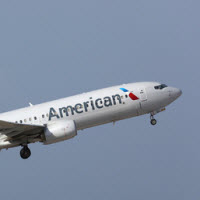 An American Airlines agent took it upon himself to label a passenger suffering from hearing loss "deaf and dumb".
Hearing loss sufferer James Moehle and Angela Huckaby felt deeply insulted after finding out a handwritten note attached to their misplaced luggage saying "Please text deaf and dumb."
At the beginning of March, The couple from Houston, Texas, were returning home from a holiday in Hawaii. Upon arriving to Houston they realised one of their luggage was missing. The "deaf and dumb" note was found when the luggage was finally delivered. The young man's mother referred to the note as "outrageous, cruel, and unnecessary."
Passengers with hearing loss are among the most discriminated by the airline and airport industry. Deafness is the most widespread invisible impairment, affecting over 10 million people in the UK alone, according to statistics published by Action on Hearing Loss. Approximately 673,000 people in the United Kingdom are severely or profoundly deaf.  
A study Reduced Mobility Rights published in 2013 shows that most European airports do not provide enough support to hearing impaired passengers. The research found that induction loops are missing at key areas like security check points, passport control booths, and check-in counters. Poor and confusing wayfinding signage, older flight displays often lacking critical information, unavailability of text-phones and captioned videos, lack of visual announcements are factors contributing to unpleasant airport journey for deaf people.
A spokesperson for American Airlines said the agent who wrote the note did not mean to insult the couple. The agent, who works for the airline's delayed luggage delivery contractor, simply meant to alert his colleagues of the need to use written language to alert the couple. The airline said the man will have to undergo mandatory training.
"We are using [this incident] as a system-wide teaching example so that everybody is more respectful of those who have different impairments," the spokesperson said.
"The public hopefully has been educated a little more to know that the term "deaf and dumb" has no place in our society," the passenger's mother said.