EHRC Loses Legal Battle on Injury to Feelings
Written by George Sensalis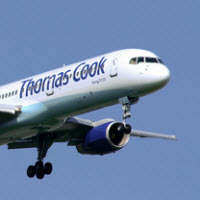 The Equality and Human Rights Commission has lost the legal battle on a case involving a disabled passenger claim for injury to feelings.
In 2012, the Court of Appeal dismissed the case EHRC filed against Thomas Cook involving disabled Christopher Stott, ruling that the Montreal Convention, a framework of international rules and regulations on air travel takes precedence over British law.
"Neither Regulation (EC)1107/2006 nor Regulation 9 of the UK Regulations creates a private law cause of action sounding in damages. The Appellant may invoke the administrative enforcement regime which is operated by the Civil Aviation Authority." The Honourable Mr Justice Supperstone said, dismissing a case similar to Mr Stott, the one filed by EHRC for Tony Hook against British Airways.
"The services of the European Commission agree that Regulation 1107/2006 does not override the Montreal Convention. The Montreal Convention forms an integral part of the Community legal order. Community institutions and Member States are bound by international treaties concluded by the Community and, consequently those agreements have primacy over secondary Community legislation such as Regulation 1107/2006," a spokeswoman for the European Commission's Transport Cabinet told Reduced Mobility Rights following the Court of Appeal's dismissals.
In the summer of 2012, the Equality and Human Rights Commission was stripped of running the complaint handling service for passengers with disabilities after it emerged it had unilaterally stopped assisting disabled passengers. "We understand that the EHRC has taken the view that it is unable to fund this service with effect from 1 April 2012," a Home Office spokesperson told Reduced Mobility Rights in March.
Against all odds, at the end of 2012 the cash strapped quango decided to ante up the lost bet on Mr Stott's legal battle and bring the case before the Supreme Court.
On Wednesday, the Supreme Court found Thomas Cook airline treated Mr Stott in a humiliating manner. However, the Montreal Convention did not allow damages for injury to feelings.