Spicejet Profiting From Illegal Wheelchair Charges
Written by Roberto Castiglioni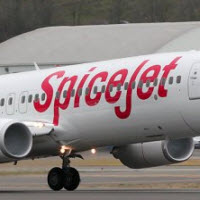 India's budget airline Spicejet has taken discrimination to a whole new level profiting from illegally charging for wheelchair assistance, a passenger alleges.
Mr and Mrs Maldar will soon be travelling from Sharia airport in the United Arab Emirates to India. Mrs Maldar recently had a procedure performed. The doctor treating her in Dubai recommended using a wheelchair during the flight to India.
India's Civil Aviation Requirement for transport of passengers with reduced mobility states "airlines shall ensure that at all stations, for boarding / disembarking purposes, before departure, during intermediate stops and on arrival wheel chairs are available without any extra charge".
"When we checked with the Spicejet customer care they told me that I have to pay AED 260 for wheelchair service at the check-in counter at Sharjah Airport," Mr Maldar said. "This is strange as no other airline operating in the region charges for wheelchair for disabled people if they have a medical certificate."
Not happy with the information provided by the local office, Mr Maldar wrote to the airline's customer service to learn more, and was told that the charges are not imposed by Spicejet but from the Sharjah airport; He was also told that wheelchair assistance is free in India.
Still not convinced, Matin Maldar approached Sharia airport. "When I checked with Sharjah airport they informed that the charges for using wheelchair at their airport are AED 110 only."
Charging for a service that the law says should be free is bad; adding a 130% mark-up on charges is beyond despicable.
Spicejet is not new to being accused of discriminating against people with disabilities. In 2012, the director of advocacy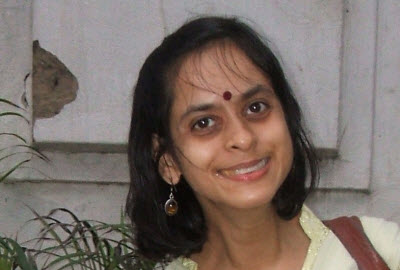 and disability studies at the Indian Institute of Cerebral Palsy Miss Jeeja Ghosh got thrown off a SpiceJet flight shortly after boarding the aircraft.
Miss Ghosh said the captain of her flight refused to travel with her on board because she did not carry the "fit to fly certificate". India's Civil Aviation Requirements state "no medical clearance or special forms shall be insisted from persons with disabilities or persons with reduced mobility who only require special assistance at the airport for assistance in embarking/ disembarking and a reasonable accommodation in flight, who otherwise do not require any additional assistance."
Miss Ghosh is a frequent flyer. Cerebral palsy never prevented her from traveling by air unaccompanied. "I am a regular flier. All I need is a little bit of assistance," she said.
Spicejet was not immediately available to comment on Mr Maldar's allegations.
Due to the seriousness of the allegations Reduced Mobility Rights forwarded the complaint to India's Directorate General of Civil Aviation with request to investigate the claims.