European Parliament Improves Revision Of Passenger Rights Rules
Wednesday's plenary session of the European Parliament adopted its first reading position of the revision of Passenger Rights proposed by the European Commission.
 "Air passenger rights concern practically every citizen of the European Union. It's a David vs. Goliath story, as only 2% of passengers actually get compensation after filing a complaint against an airline. I believe that the text we have voted today strikes a reasonable balance between the airlines and the passenger rights. We improved consumer protection on the one hand while recognising the flexibility that this industry requires, on the other", said rapporteur Georges Bach (EPP, LU).
The Transport Committee chaired by Brian Simpson MEP voted on amendments to the proposal of the European Commission last 17 December.
The Committee approved a number of significant improvements to the original text of the law, introducing pivotal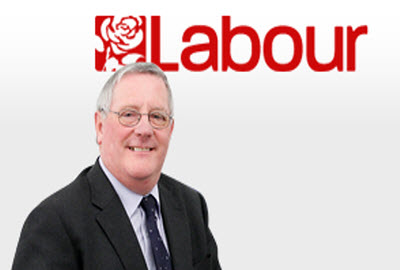 changes to the assistance passengers with special needs get in case of flight delays and cancellations, the obligation on airlines and airports to provide clear information and immediate assistance to all passengers, and the life changing waiver of the Montreal Convention limits on refunds for lost or damaged wheelchairs. 
The text approved by the plenary session of the EU Parliament also require airlines to train cabin crew in assisting passengers with special needs, and airports to provide accessible changing rooms for passengers with disabilities.
Changes also include the requirement on Member States to provide National Enforcement Bodies with adequate enforcement powers and resources to monitor airports and air carriers' compliance with the regulation.
Some of the key suggestions Reduced Mobility Rights made to the TRAN Committee last October have also become part of the text approved by Parliament on Wednesday.
Among accepted suggestions, the inclusion of special assistance providers to those involved in drafting airport contingency plans to ensure arrangements to suit the needs of passengers with disabilities are in place during disruptions; empowerment of National Enforcement Bodies to review and introduce changes to contingency plans; the right of disabled passengers who miss a connecting flight due to a delay caused by airport assistance services to be adequately cared for while they are waiting for re-routing and to claim compensation from the airport managing body;  the obligation for airlines and airport assistance services to inform passengers with special needs at the time of booking and again at check-in of the opportunity to make a special declaration of interest free of charge which allows them to seek full compensation for loss or damage of personal mobility devices; that Member States shall ensure that their respective National Enforcement Bodies are given sufficient power to penalise effectively with infringements.
"We are absolutely delighted with the outcome of yesterday's vote," Roberto Castiglioni, founder of the Reduced Mobility Rights website said. "We would like to thank the TRAN Committee and the European Parliament for listening to passengers with special needs and adopting suggestions that will make access to air travel easier for the most vulnerable among us, especially persons with severe mobility limitations traveling with personal wheelchairs."
Other improvements introduced by the TRAN committee on third party amendments concern the empowerment of National Enforcement Bodies to take enforcement actions based on individual complaints; obligation on airlines to train Flight crews to help passengers with special needs to make it easier for them to board and disembark from aircraft; provision of free of charge, accessible changing facilities for passengers with special needs at all Union airports with more than 1 million passengers per year;  obligation on airlines to set up, at each airport where they operate, contact points at which they shall ensure the presence of contact personnel or a third parties commissioned by the air carrier concerned, to provide passengers with the necessary information regarding their rights, including complaint procedures, to assist them and to take immediate action in the event of cancelled or delayed flights, denied boarding and lost or delayed baggage; obligation for airport managing bodies to make general information on passenger rights clearly and visibly displayed within the passenger areas of the airport.
The approved text is now sent to the European Council to be vetted by the Council of Ministers who may accept the Parliament approved text, or adopt its own position, for further discussion with Parliament.
Reduced Mobility Rights will continue to monitor the progress of this legislation, reporting on possible changes introduced by the Council of Ministers.