Bristol Airport Apologise To Disabled Man Dropped While Boarding Flight
Written by Roberto Castiglioni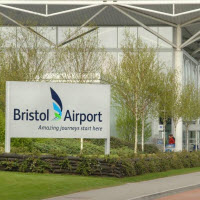 Management at Bristol airport apologised to Anthony Jones after assistance staff dropped the disabled man while boarding a flight last October.
"On 6th October 2013, I was boarding easyjet flight 6011 and was receiving special assistance available at Bristol International airport," Anthony recalled. "Whilst in the Ambulift, the airport special assistance team attempted to lift me from my wheelchair to an aircraft aisle seat. During this process one agent was lifting my legs whilst the other held me directly under the arms and attempted to lift me to my left. He was unable to hold my weight, the aisle chair moved sideways and I was deposited on the floor." Anthony said the assistance team attempted to lift him from the floor, but were unable to do so.
That's when a "good Samaritan" came to Tony's rescue. "A large gentleman in uniform and ear defenders, who was waiting on the boarding steps, came forward to me and single-handedly gripped me in a bear hug, and lifted me, face to face, from the floor and deposited me in the aisle seat," the disabled man said. "There was no connection between this man and the special assistance team or the aircraft cabin crew. It is however worthy of note that had he not come to my assistance I would not have been able to board the aircraft."
Anthony's complaint is very common among passengers with severe mobility limitations. Manhandling is a dangerous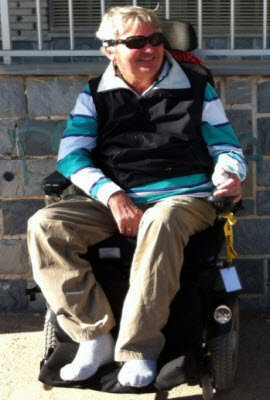 practice that can cause bruises or even injuries if done incorrectly. "I weigh 79kg and require mechanical ceiling hoists and harnesses to transfer me between my wheelchair, bed and toilet," Anthony said. "I employ carers at my home address who are trained in the movement, transfer and handling of disabled persons and they will not manually lift any person.  However Bristol airport special assistance team seem perfectly content to allow two agents who could not lift my weight, to physically lift and transfer me, resulting in my being dropped."
Assistive devices like slings and hoists are available to assist passengers when boarding and deplaning; however, they are rarely used.
"We take our responsibility to assist passengers with reduced mobility very seriously," a spokesperson for Bristol airport told Reduced Mobility Rights. "Our service provider, OCS, assists nearly 5,000 passengers every month, and the majority of feedback received is positive.  However, we take all complaints seriously and we apologise to Mr Jones for any distress caused during his recent experience at Bristol Airport. "
Airport management also said an OCS director has offered to meet Mr Jones in order to fully understand the issues he has raised with a view to improving the airport experience for all passengers with reduced mobility.
Following his unpleasant experience, Anthony Jones wrote a letter to easyjet's CEO Carolyn McCall. "The purpose of my letter is twofold, firstly, whilst I understand that responsibility for disabled people is shared between the airport and the airline, as the Chief Executive of Easyjet I believe you should be aware of the degrading and humiliating way in which non ambulant disabled persons travelling with Easyjet are currently being transferred," Tony said in his letter, "and to offer some suggestions as to how the transfer procedures within your aircraft might be improved."
Anthony's suggestions range from eliminating manhandling from the enplaning/deplaning process to better seat allocation on board the aircraft.