Munich Airport Sets New Accessibility Benchmark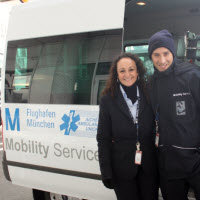 Munich International is the first German airport to offer a changing place for adults with severe mobility limitations.
The 14 square foot (approximately 4 square metres) fully accessible changing place is equipped with an accessible toilet, a height adjustable bed with side rails and an overhead hoist to help passengers with restricted mobility. The special equipment allows the user easily to reach from the wheelchair to the bed or to the toilet. 
Munich is the first German airport, which has such a technically highly equipped sanitary facility for passengers with reduced mobility.
Located in the departures hall of Terminal 1B, the changing place is conveniently placed in close proximity of two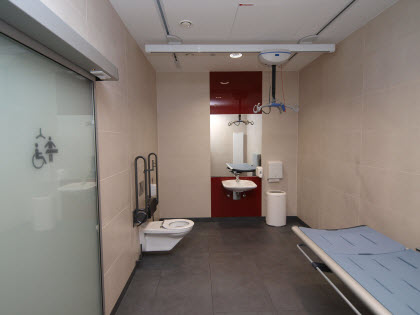 accessible showers. Access to the facility is managed by the nearby Airport Service Centre.
Munich follows London Gatwick airport, first to open two changing places for adults with mobility limitations in 2012. 
Gatwick facilities include toilets that self-flush and also help wash and dry the person. There is also a bed that lowers to ground level and adjustable wash basins, with all of these incorporated in a wash room with full shower facilities.
Munich PRM Mobility Service manager Marion Linkert has been spearheading the changing place project which makes Munich International the country's leading accessible airport.