UK CAA Taking Closer Look At Travel Agents Services For Disabled People
Written by Roberto Castiglioni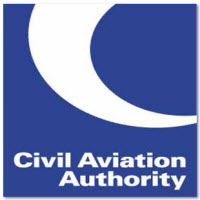 The UK Civil Aviation Authority said they are determined to ensure legislation designed to protect the rights of disabled passengers is fully complied with.
Last November, MS sufferer John Findlay contacted the UK CAA complaining that Glasgow based Barrhead Travel allegedly told him an on board wheelchair would be available on Jet2 flights. The information proved to be wrong, and the man spent a total of 11 gruelling hours without being able to move from his seat.
"I asked the travel agent if there was an aisle chair available on Jet2.com aircraft and I was told yes," the MS sufferer said.
"Had either the passenger, or the travel agent, contacted our Mobility Assistance Department prior to travelling we would have been able to advise  that this was not something that we provide," a  Jet2 spokesperson said.
Barrhead Travel is a member of ABTA, the Association of British Travel Agents. "There may well have been a misunderstanding or a mistake as to the exact nature of Mr Findlay's requirements, but that in itself does not amount to a breach of the Regulations," a spokesperson for the Association of British Travel Agents said.
"What I will say is that I am absolutely stunned at the lack of acceptance of the problems we face as a disabled holiday maker," John Findlay's partner said. "Not once in any of the correspondence received to date from either ABTA or JET2.com has even mentioned a resolution to this problem yet they have merely tried to pass the buck."
The incident raised several red flags with regard to travel agents' staff training and competence to assist passengers with disabilities, and companies' compliance with existing regulations.
Last August, Reduced Mobility Rights assessed 38 websites of popular travel agents. The audit found that only ten per cent of all sites provide sufficient information; 70% provide insufficient information; 20% did not provide any information at all. The vast majority of assessed websites are operated by ABTA members.
"With regard to your reference to Regulation 4.3 in relation to Barrhead's website, it is our understanding that this particular regulation is about making certain information 'available' and in accessible formats. As we discussed when we met, it does not appear to make it a specific requirement to have this information on a company's website," a spokesperson for ABTA told reduced Mobility Rights last November.  "Nevertheless, we are talking to Barrhead Travel about improving their website prompts for Persons with Reduced Mobility as a good practice." The travel agents website is yet to be upgraded.
The European Commission Passenger Rights Unit dismissed ABTA's interpretation, issuing the following statement. "The provision of accessible information prior to booking is seen as an essential element to allow PRM passengers to prepare their journey in full knowledge of all safety rules and possible restrictions an air carrier may apply. Air carriers, their agents and tour operators should also develop accessible websites for the use of passengers with a visual impairment alongside other passengers instead of developing separate websites."
In the aftermath John Findlay's incident, Reduced Mobility Rights asked the Civil Aviation Authority initiate a review of compliance of major travel websites with concern to mandatory information for passengers with special needs and issue a reminder to all travel agents as to their obligations with concern to information for passengers with special needs.
"We are grateful for the information supplied - it really helps us identify patterns of non-compliance with the legislation," a spokesperson for the UK CAA told Reduced Mobility Rights on Tuesday. "We always prioritise issues where there is the greatest consumer harm, and as the regulator, we are determined to ensure legislation designed to protect the rights of PMR passengers is fully complied with. We work closely with the travel industry to make sure knowledge of the rules and regulations are fully understood."
Reduced Mobility Rights understands the Civil Aviation Authority is reviewing websites of airlines and selected travel agents to crosscheck their compliance with regulations protecting the rights of passengers with disabilities.