UK CAA Issue Passenger Rights Advice For Christmas Travel
Written by Roberto Castiglioni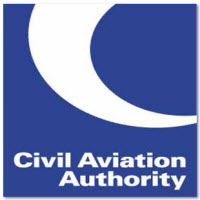 The UK Civil Aviation Authority (CAA) has today advised disabled and elderly passengers to let their airport and airline know of the assistance they need to avoid problems this Christmas.
With around 15 million people expected to pass through Britain's airports this December, the CAA is reminding those with mobility needs to pre-notify their airport and airline of any assistance they need at least 48 hours before their flight.
"We're heading towards one of the busiest periods of the year for both air travel and holiday bookings. People are excited about taking their flights and the last thing they want is to have problems at the airport or whilst on board their flight," Iain Osborne, Director of Regulatory Policy at the CAA, said. "The regulations help to make sure this doesn't happen, but to get help it is still vital that passengers who need assistance call ahead so airports and airlines have enough notice to prepare the support passengers need." 
Passengers with reduced mobility who are unhappy with the service they receive should first complain to their airport and/or airline. If they are unsatisfied with the response, they should refer their claim to the CAA. Information on how to refer a complaint to the CAA is available from www.caa.co.uk/passengers. 
Reduced Mobility Rights liaises with the CAA on regular basis, and can give passengers free indepent advice and support at the early stages of the complaint process. If the investigation into a passenger's allegation shows that regulations may have been breached, Reduced Mobility Rights will transfer all files to the Civil Aviation Authority for enforcement.
"We welcome the information, intelligence and expertise provided by Reduced Mobility Rights and other stakeholders within the sector to ensure that cases where airlines are failing to meet their obligation and letting people with mobility issues down," a CAA spokesperson said. "We look forward to continuing to work closely in future, particularly as Reduced Mobility Rights are a member of our Access to Air Travel working group."
The CAA has also launched the Flying with a Disability or Reduced Mobility survey to help get a better understanding of people's views on air travel. The survey is aimed at anyone with reduced mobility, and the results will help the CAA improve the support airports and airlines offer to passengers. As well as frequent fliers, the CAA is keen to hear from those that don't use air travel regularly but would like to fly more in the future.
The survey takes just a few minutes to complete and respondents do not have to provide any personal details. To access the survey please visit: https://www.surveymonkey.com/s/FBT9QHJ. If you have any difficulty completing it, please call 020 7453 6213. The deadline for responses is 10 January 2014.