UK CAA Launch Survey To Help Improve Air Travel For Disabled And Elderly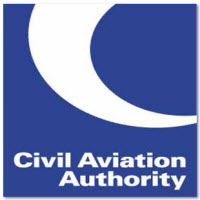 The CAA has launched a survey to get a better understanding of disabled and elderly people experiences and attitudes to air travel in general.
An estimated two million UK passengers receive assistance from their airline or airport every year. The survey includes questions on passengers' views of flying including asking them to rate how accessible the different stages of their recent journeys were. Respondents are also asked about the level of assistance they expect when using UK airports and airlines.
As well as hearing from regular travellers who receive assistance when flying, the CAA is also keen to receive responses from disabled and elderly people who may not fly frequently. Information on their attitudes to flying and their awareness of the assistance on offer is crucial to helping the CAA make sure the UK aviation industry provides the very best level of assistance to disabled and elderly passengers. 
 "We believe everyone should have fair access to air travel and there are regulations in place to make sure that anyone who needs help moving around the airport or on board the aircraft receives it,"Iain Osborne, Director of Regulatory Policy at the CAA, said."However, to make sure we can continue to challenge industry to achieve higher standards, it is really important we hear from disabled and elderly passengers about their experiences. This survey gives them the perfect chance to get their views across and help improve the service they receive in the future." 
The CAA developed the Flying with a Disability or Reduced Mobility survey with the support of the Access to Air Travel Group, which includes representatives from the following leading organisations: Action On hearing Loss; Age UK; British Lung Foundation; Guide Dogs for the Blind Association; Leonard Cheshire; Muscular Dystrophy/Trailblazers; Reduced Mobility Rights; Spinal Injuries Association; Tourism for All; and Anne Bates (independent consultant).
The survey takes just a few minutes to complete and respondents do not have to provide any personal details. To access the survey please visit: https://www.surveymonkey.com/s/FBT9QHJ. If you have any difficulty completing it, please call 020 7453 6213. The deadline for responses is 10 January 2014.
Passengers with reduced mobility can find out more information on their rights when travelling by air by visiting the CAA's online passenger portal at: www.caa.co.uk/passengers.