Uncle Sam Orders Airlines Make Websites Accessible To Disabled Passengers
Written by Roberto Castiglioni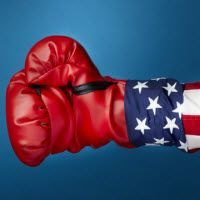 All airlines operating flights to, from, and within the United States will have to make their websites accessible within two years, a new DOT rule states.
The U.S. Department of Transportation (DOT) announced airlines are required to make pages of their websites that contain core travel information and services accessible to persons with disabilities within two years, and to make all of their web pages meet the standards for accessibility contained in the Website Content Accessibility Guidelines (WCAG) within three years.
The new website rule applies to all U.S. airlines, and to all international airlines operating flights to and from the United States. For example, Lufthansa, British Airways, and Air France websites will have to comply; however, Ryanair and easyjet will not have to upgrade their websites, unless they decide to adopt the new standard on a voluntary basis.
Disabled passengers often complain about poor accessibility of airlines websites and tour operators. Some people with disabilities cannot access most, if not all, of the information and services on certain airlines' web sites that are available to all other passengers.
Disadvantages associated to lack of accessibility are countless; Inaccessible web sites prevent persons with disabilities from getting the best fares usually sold online only; making a booking online at any time of day or night;  avoiding long waiting times associated with making telephone reservations;  taking advantage of online check-in to save time like all other passengers.
"All air travellers should be treated fairly when they fly, regardless of any disabilities they may have," said DOT Secretary Foxx.  "These new rules build on our past work in ensuring that our air transportation system is accessible for everyone, while balancing both airlines' and passengers' need for flexibility."
The new rule sets a new equality benchmark by requiring ticket agents to disclose and offer web-based discount fares to customers unable to use their sites due to a disability starting within six months.
In the United Kingdom online travel agents often fail to provide even basic information to disabled passengers. Last summer, our assessments of travel agents websites found that only a mere ten per cent complied with air travel Equality regulations; twenty per cent did not provide any information at all.
Following Reduced Mobility Rights shocking reports a number of websites including Expedia, LastMinute, Travelzoo, and FlightCentre.co.uk upgraded sections containing information for passengers with disabilities. However, the association of British travel agents have not yet begun proactively policing their members.
On November 6th 2013, Reduced Mobility Rights found the Glasgow based Barrhead Travel website did not contain any information for disabled passengers. "We are talking to Barrhead Travel about improving their website prompts for PRMs as a good practice," a spokesperson for ABTA said.
The U.S. Department of Transportation also announced that at least 25 per cent of automated kiosks at each airport location within the United States must be accessible within 10 years.  
Among required features, automated kiosks must be operable without requiring the user to attach assistive technology; a clear floor or ground space must be provided to grant access to persons making use of mobility devices; where a timed response is required, the user must be alerted visually and by touch or sound and must be given the opportunity to indicate that more time is required; automated airport kiosks must provide the opportunity for the same degree of privacy of input and output available to all individuals; kiosks must provide an option for speech output. Operating instructions and orientation, visible transaction prompts, user input verification, error messages, and all other visual information for full use must be accessible to and independently usable by individuals with vision impairments; multimedia content that contains speech or other audio information necessary for the comprehension of the content must be open or closed captioned.  
While web site accessibility requirements will benefit passengers with disabilities across the world, new automated airport kiosk requirements will be available to passengers at U.S. airports only.