US Airways Fined $ 1.2 Million For Not Providing Wheelchair Assistance
Written by Roberto Castiglioni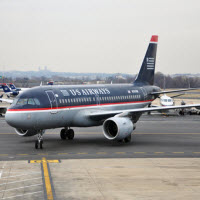 The U.S. DOT fined US Airways $1.2 million on Monday for failing to provide adequate wheelchair assistance to passengers with disabilities in Philadelphia and Charlotte, N.C.  
Under DOT's 14 CFR Part 382 implementing the Air Carrier Access Act, airlines must provide free, prompt wheelchair assistance upon request to passengers with disabilities.  This includes helping passengers to move between gates and make connections to other flights. Today's fine is one of the largest ever assessed by DOT in a disability case.
In February 2011, the DoT fined the Atlanta based airline $2,000,000 for violating rules protecting passengers with disabilities. This fine was the largest penalty the U.S. Department of Transportation ever assessed against an airline.
Aviation Enforcement Office found that US Airways committed a significant number of violations of the requirements for wheelchair assistance during 2011 and 2012 at Philadelphia International Airport and Charlotte Douglas International Airport.   The Enforcement Office reviewed approximately 300 complaints filed by passengers with the airline and DOT relating to incidents at Philadelphia and Charlotte. Some complaints related to passengers who missed connections because of the delays in assistance or were left unattended for long periods of time.
"All air travellers deserve to be treated equally and with respect, and this includes persons in wheelchairs and other passengers with disabilities," said U.S. Transportation Secretary Anthony Foxx.  "We will continue to make sure that airlines comply with our rules and treat their passengers fairly."
Of the $1.2 million fine, US Airways may use up to $500,000 for improvements in its service to passengers with disabilities that are beyond what DOT rules require.  These include hiring managers to ensure the quality of the airline's disability services in Philadelphia and Charlotte, creating a telephone line to assist these passengers, purchasing tablets and other equipment to monitor assistance requests, providing compensation to passengers with disability-related complaints, and programming the airline's computers so that boarding passes identify passengers who request special services.
In the United States airlines are responsible for providing assistance to passengers with disabilities.  Carriers are allowed to delegate the service to third party providers, but remain liable for violations under the Air Carrier Access Act.  "Part 382 does not prohibit an airline from relying on relevant services provided by an airport operator, but those services must meet the standards of Part 382," a U.S. Department of Transportation spokesperson told Reduced Mobility Rights.