EU Parliament To Decide Who Takes Care Of Stranded Disabled Passengers
Written by Roberto Castiglioni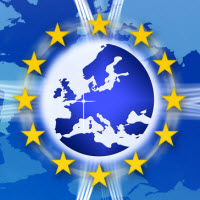 A crucial detail lawmakers forgot when writing the EU Air Travel Equality Law is now being discussed by the EU Parliament.
The revision of EU261/2004 has been slowed down by a number of contentious issues such as delay compensation rights and the definition of extraordinary circumstances.
However, within the scope of the revision there are two points on the table directly linked to disabled passengers rights: a "creative" waiver of compensation limits for damaged or lost mobility devices and assistance in case of IRROPS.
The discussion on these critical elements of equality in air travel appears to be avoiding elements of clarity the industry needs to deliver assistance to passengers with special needs.
With concern to PRM IRROPS management plans, airlines and especially airports still have a short window of opportunity to make their voice heard before the legislation takes its final shape. 
Irregular Operations, IRROPS, is the technical term used when severe delays and cancellations resulting from extreme weather, natural disasters, aircraft mechanical problems or crew unavailability occur. 
Only a handful of airports have IRROPS management plans in place to assist passengers with reduced mobility and other disabilities. This oversight derives from the fact that airlines are responsible for assisting passengers during IRROPS. 
However, regulation EC1107/2006 assigns airports the duty of assisting the needs of passengers with special needs up to and including the embarkation process, and from deplaning up to reaching at the meeting point in the arrivals hall.
Crucially, those who crafted EC1107/2006 completely forgot to define this process. As Air Travel Equality regulation is not yet due for revision, the EU Parliament seized the moment pushing for the introduction of PRM IRROPS management plans within the scope of revision of EU261/2004.
Reduced Mobility Rights continues to follow the debate and is in the process of finalizing and submitting observations, together with a detailed proposal for PRM IRROPS management, to the EU Parliament before Mid-November 2013. At this time, we welcome submissions from airports and airlines within 31 October.