Seven More ABTA Members Fail Disability Compliance Test
Written by Roberto Castiglioni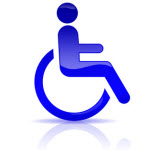 ABTA's website monitoring team has serious questions to answer as seven more member online travel agents fail the disability compliance test.
Reduced Mobility Rights investigation into online travel agents continued on Tuesday, 6 August. 14 online travel agents websites selling flights to UK residents were reviewed. All websites were found not complying with Regulation EC1107/2006, the law protecting the rights of disabled passengers traveling by air.
Article 6.1 of the Regulation mandates that airlines, their agents, and tour operators shall ensure receipt, at all their points of sale, by telephone and via the Internet, of notifications of the need for assistance made by disabled persons or persons with reduced mobility.
ABTA's Code of Conduct requires that Members' websites contain clear, legible, comprehensive and accurate information to enable consumers to exercise informed judgements in making their choice of travel arrangements. ABTA Pre-Notification Guidance states that that easily accessible links to the section containing information for disabled passengers should be available on online travel agents websites' homepage. Dedicated pages should also clearly explain users how they should record and notify their requests for assistance.
Only two online travel agents websites out of a total of 27 sites reviewed to date are in compliance with Regulation 1107/2006. Netflights.com is an ABTA member travel agent, while Cheapflights is a flight deals publisher. NetFlights.com and Cheap Flights websites feature exhaustive information for travellers with special needs.
On Tuesday, the Civil Aviation Authority issued a statement expressing concern. "We are concerned about the reports of potential failure to comply with various elements of equality legislation highlighted by Reduced Mobility Rights, and considering the issues raised," a CAA spokesperson told Reduced Mobility Rights.
Out of the 14 websites assessed on 6 August, 11 do not make any mention of mandatory information for passengers with disabilities; two feature minimal, insufficient information; one, ABTA member Fleetway Travel, reserves the right to charge an administrative fee to book wheelchair assistance for passengers with disabilities. Charging fees for booking or providing wheelchair assistance is illegal.
The following sites do not make any mention of mandatory information: DialAFlight (ABTA member), RoundTheWorldExperts (ABTA member), Travel Nation (ABTA member), Trailfinders (ABTA member), OnTheBeach.co.uk (ABTA member), SkyJet, eDreams (incorporated in Spain), Crystal Travel, BravoFly (incorporated in Switzerland), Hoodaki, RoundTheWorldFlights.
In the STA Travel (ABTA member) website we found only one mention using the key word "disabled" in their FAQ search feature. "If you have a disability that may require additional assistance please speak to one of our travel consultants. We may be able to make a special request with your airline for assistance whilst at the airport. It may also be possible to contact suppliers of other products to explore the options available." Calls to STA Travel are charged standard rates from landlines, cost varies from mobiles. Ironically, STA Travel pledges commitment to responsible travel.
Sky Tours makes one mention in their Frequently Asked Questions section. "Can I request wheelchair assistance at the airport and on board? Yes, this is possible on most flights. Please send your request after you received your trip locator."
Fleetway Travel (ABTA member) only mentions are in the Terms & Conditions section. "What if I have any special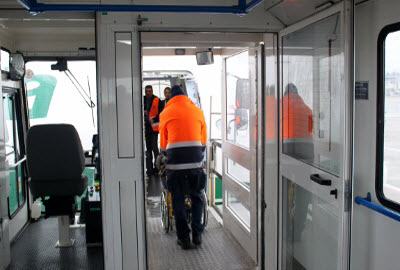 request? Should you have any particular requirements such as special meals, wheelchair assistance*, cots for infants, or carriage of windsurfers, bicycle, golf or other sports equipment, please advise us when you are making your booking. An administration charge may be required in respect of requests received, levied by us or the carrier.
*If any member of your party has restricted mobility, special needs or care requirements you should discuss these with us before booking so that we can make a full assessment and ensure that we can fully accommodate your requirements."
Charging a fee for booking or providing wheelchair assistance is illegal in the EU, US, and most other destinations.
"ABTA has 1,200 Members who own and manage several thousand websites. We work closely with our Members to make them aware of the Code of Conduct and to empower them with best practice guidelines, and we expect them to comply with the Code," an ABTA spokesperson Reduced Mobility Rights on Monday. "As soon as we are made aware of issues we will take immediate action to rectify them with the Member." ABTA members website monitoring is conducted by the association's Business Support Team.
Our findings indicate that ABTA does not work closely enough with its members with regards to compliance with laws and regulations protecting the rights of passengers with disabilities and, given the number of irregularities detected, that ABTA Business Support Team monitoring performance is below standards and in dire need of improvement.
The lack of essential information available to passengers with disabilities on travel agents websites is directly linked to passengers being unaware of their rights and the need to pre book assistance, a very serious issue industry-wide and more often than not the primary cause behind service failure leading to passengers' complaints.
In this respect, noncomplying travel agents and their associations not only fail their most vulnerable customers, but the entire air travel industry as a whole.  
Reduced Mobility Rights is liaising with the Civil Aviation Authority and the European Commission General Directorate for Mobility and Transport to raise awareness on the findings and ensure appropriate actions are taken to amend this disconcerting situation. In particular, we have requested the CAA and ABTA to take immediate action with Fleetway Travel to ensure they immediately terminate the illegal practice of retaining the right of charging for booking wheelchair assistance.
We will continue to monitor online travel agents websites to ensure compliance with Regulation 1107/2006. Where and when needed, we will entertain all necessary actions to ensure mandatory information is made available to the public.