Disability Advocate Requests Suspension Of AirBlue Flights To Manchester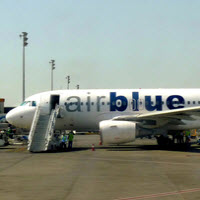 Disability advocate Reduced Mobility Rights requests the CAA suspend Pakistan's AirBlue operating permit on allegations of discrimination against passengers with disabilities.
Pakistan's second largest airline AirBlue operates a direct flight from Islamabad to Manchester three times per week. The Department for Transport confirmed the airline holds an operating permit in good standing. 
The DfT stated that AirBlue satisfies primary safety criteria. All airlines must also comply with UK and EU legislation. 
Compliance with anti-discrimination law, EC1107/2006 is monitored by the CAA, the Department for Transport explained. Under the Regulation, all airlines departing from the UK cannot refuse carriage on the grounds of disability or of reduced mobility.
AirBlue has no provisions for the carriage of passengers with disabilities in its conditions of carriage. There is no mention of assistance or services for passengers with special needs on the airline's website. AirBlue was not immediately available for comment.
The airline's management confirmed not welcoming disabled guests in a shocking interview with The Express Tribune.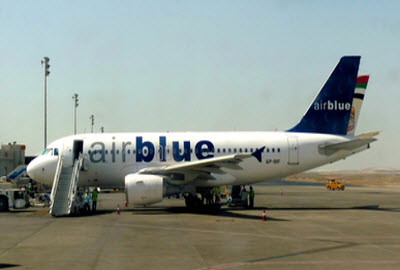 "Handicapped persons would have to get their own attendants to carry them and climb up the stairs to the plane," AirBlue management told The Express Tribune.

 

The airline spokesperson told the Pakistani newspaper that one of the main problem with carriage of passengers with disabilities is the cost of renting high loaders to help them on and off the aircraft. "Even if we provide a porter to carry the disabled persons through stairs, a slip from the porter could cost the airline a lot of money," the spokesperson for AirBlue added.

 

On Wednesday Reduced Mobility Rights spoke with the AirBlue office in Manchester. The airline confirmed

they would accept disabled passengers, regardless of the nature of the impairment, only if accompanied.  AirBlue management said passengers would not be provided any assistance by the airline. 

 

In light of the above statement Reduced Mobility Rights sent a request to the Civil Aviation Authority to suspend AirBlue operating permit, therefore putting their flight to the UK on hold, on the basis of non-compliance with EC1107/2006. Copy of the request has been forwarded to the Directorate General of the Transport Cabinet at the EU Commission, and to Pakistan Civil Aviation Authority.