AirBerlin, GermanWings Making German Skies Disability Unfriendly?
Written by Roberto Castiglioni
German budget airlines AirBerlin and GermanWings have come under scrutiny for imposing unusually unfair limits on transport of passengers with disabilities.
Low costs carriers Made in Germany are among the last remaining in Europe to severely restrict the number of passengers with disabilities per flight. This unfair approach contrasts the high quality of assistance service German airports provide passengers with special needs.
A survey budget airline easyjet conducted in October 2012 among hundreds of its customers with reduced mobility shows highest levels of satisfaction with assistance received at German and Italian airports.
AirBerlin policy came under scrutiny last October, when a group of six disabled passengers who had already boarded a flight from Moscow to Dusseldorf was told they had to get off the flight because Air Berlin's internal safety regulations allowed taking maximum two wheelchair users per flight.
"According to AirBerlin regulations concerning flight operations and security, wheel chair users must register when booking
the flight," a spokesperson for AirBerlin told Reduced Mobility Rights. "In the case of the Russian group of wheelchair users, unfortunately, AirBerlin did not receive the right information from the flight guests as required. At the gate it was determined that all six wheelchair users were immobile, whereupon the captain decided to follow the regulations for safety reasons and take only two immobile AirBerlin guests."

 

The incident triggered violent protests in Russia, inducing the Russian Duma to craft the air passenger anti-discrimination law, which Russian President Vladimir Putin signed into law in June 2013.

 

Airlines usually mention safety concerns to justify limits on carriage of passengers with special needs; However, the European Aviation Safety Agency final report on carriage by air of Special Categories of Passengers discards the argument. "Results of this show that evacuation of certain special categories of passengers (SCPs) [such has passengers with severe reduced mobility] leads to delays of the evacuation. According to the findings of the analysed studies and the risk assessment, the cabin crew should be responsible primarily for the evacuation of the entire aircraft and only then for the evacuation of individuals. It is not recommended to task the cabin crew primarily with the evacuation of SCPs or to obligate them to assist."

 

Special categories passengers (SCPs) comprise any person requiring special assistance, conditions and/or equipment, including infants and children up to the age of 12, pregnant women, deportees and persons in custody.

 

In a recent interview with EASA, the agency's spokesperson told Reduced Mobility Rights that in the new regulation, 965/2012, one of the important factors that airlines shall take into account when developing their Operations Manual is that the total number of special categories of passengers should not exceed the number of passengers capable of assisting. In other words, if there are 120 people on board a flight, up to 60 can be with some form of impairment that would require assistance in case of an emergency evacuation.

 

At the beginning of July we asked AirBerlin if anything had changed in the airline's policy, and what could

change following the introduction of EU Regulation 965/2012.

 

"Meeting the needs of passengers with reduced mobility is one of our utmost concerns. There is no longer a limit for any categories of PRMs on flights operated by AirBerlin," a spokesperson for the low cost airline said. "Concerning EU Regulation 965/2012, The Federal Republic of Germany has sent a notice to the EU Commission to use the "opt-out" phase until the 28th of October 2014. Therefore the EU Regulation mentioned by you is currently not effective in Germany. If any changes should become necessary when the regulation comes into effect, AirBerlin will of course adjust its Operations Manual accordingly."

 

Despite the reassuring statement, the low cost airline website still says that passengers with disabilities are advised "to register at an early stage, as the number of passengers with reduced mobility on any one flight is limited for reasons that include general attendance and security."

 

The AirBerlin spokesperson was unavailable to comment or clarify contradicting information.

 

The above limits does not apply to flight to and from the United States, as US anti-discrimination law bans airlines from imposing limits on carriage of passengers with disabilities.

 

Air Berlin is Germany's second largest airline, operating a fleet of short and long haul aircraft. The bulk of the low cost airline fleet comprises Airbus A320 family and Boeing 737 family aircraft.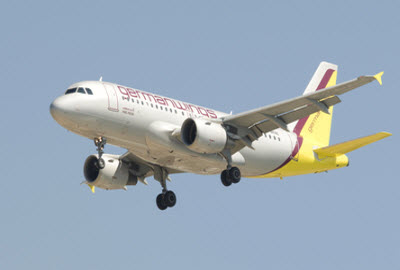 While AirBerlin policy remain unclear at best, the other German low cost carrier, GermanWings, makes no mystery of imposing strict limits on carriage of passengers with special needs. In fact, the budget airline takes discrimination against disability in general to a whole new level.

 

In its General Conditions of Carriage, GermanWings states that the airline "can only carry disabled people or other people who need special assistance if this has been expressly agreed with us beforehand." This clause is in breach of EU Regulation 1107/2006, which states that "an air carrier shall not refuse, on the grounds of disability or of reduced mobility, to embark a disabled person or a person with reduced mobility, provided that the person concerned has a valid ticket and reservation."

 

GermanWings conditions of carriage also state that the airline "can only carry a maximum of one passenger per flight whose disability requires the presence of an accompanying person."  

 

As a rule, GermanWings can carry a maximum of five passengers with wheelchairs per flight. The limit is applied irrespectively of the physical impairment of the passenger.

 

GermanWings doesn't like blind passengers either; the airline says that "only one guide dog can be accommodated per flight." By comparison Ryanair, the airline everyone loves to hate according to its Head of Customer Services, has a limit of four guide dogs per flight. 

 

GermanWings was unavailable for comments. 

 

The low cost airline operates a fleet of Airbus A319 aircraft, the same aircraft easyjet uses. However, the UK

airline complies with EU 965/2012, capping the maximum number of SCPs on any given flight to 50 per cent of all passengers.

 

GermanWings is wholly owned by Lufthansa, who was also unavailable for comments.

 

Reduced Mobility Rights findings on Air Berlin and GermanWings unfair treatment of passengers with disabilities have been submitted to the Transport Cabinet at the European Commission, the PRM Sub Group of ECAC, The European Civil Aviation Conference, and the German Civil Aviation Authority for their review.

 

About the author

 

Founder and Editor-in-Chief of Reduced Mobility Rights, Roberto Castiglioni is an expert of airport accessibility, management and support procedures of passengers with special needs and air travel related regulations. He has been a frequent flyer for the past three decades and has several years of experience as travelling partner of a passenger who requires assistance.

 

Roberto provides accessibility and access consulting services to airports and airlines. He is a member of the UK Civil Aviation Authority Access To Air Travel Working Group. He is also a member of the Easyjet Special Assistance Advisory Group. Esaag provides Easyjet with strategic guidance and practical advice on the evolving needs of passengers requiring special assistance.