Kloten Airport Has To Fix Old Elevators, Schindler Rebuffs
Written by Roberto Castiglioni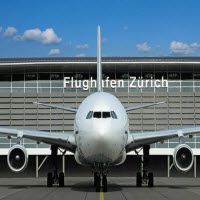 Elevators manufacturer Schindler says it is Zurich Kloten airport responsibility to modify existing elevators to meet accessibility standards.

 

While conducting the Zurich airport assessment, we came across a major accessibility issue with older elevators. Elevators are not fitted with Braille embossed plates, or other accessible controls. Following our walk and talk meeting we sat down with airport management to discuss our findings. 

 

Management said they had repeatedly tried to involve the lifts manufacturer Schindler to update elevators without success.

 

The day following our visit we contacted Schindler, asking how they came to the conclusion that embossment of braille number used in Schindler newest elevators was adequate, and which blind association if any, was consulted in the process.

 

At first, Schindler was unable to issue a statement on the matter. "We would require a longer time frame to enable us to fully consider the questions you have raised," the company's spokesperson said.

 

Last Friday, the company came back with a full statement. "With regard to pier B at Zurich Airport- the

installations fully conform with EN 81-70, the last inspection taking place on November 2nd, 2011," a spokesperson for Schindler said. "In relation to public projects in Switzerland, we are in contact with the Swiss Institute for disabled access in buildings ("Schweizer Fachstelle für behindertengerechtes Bauen" https://www.hindernisfrei-bauen.ch) and with the Swiss association for the blind."

 

At this point that Schindler picked up boxing gloves. "According to article 7 of the Swiss Disability Law, which came into effect on January 1st 2004, (Behindertengleichstellungsgesetz, BehiG, SR151.3) the final responsibility for proper compliance with the law lies with the owner. In the planning phase, there is a cooperation between the manufacturer and owner to ensure that the requirements of the technical regulation (EN 81-70, introduction 0.4) of the Swiss Disability Law are met."

 

Under regulation EN 81-70 elevators must be fitted with lift controls that are easily found and identifiable and with visual and audible signals. The regulation requires owners to make reasonable adjustments to existing lift i.e. where practicable to do so, to meet standards in BS EN 81-80.

 

"We recommend that builders and owners during reconstruction always implement solutions with full accessibility for disabled users and conform to EN 81-70. The responsibility to fulfil the Swiss Disability Law, i.e. respective to cabin size, always lies with the customer," Schindler's spokesperson added.