Major Improvements to Disabled Access in South Korea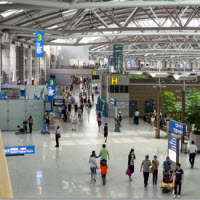 In recent years, South Korean travel companies have been taking major steps to provide better facilities for the physically disabled. This correlates with a national increase in disability awareness following overdue updates to the Disability Discriminations Act. 
These changes, which are due to go into effect in May, prohibit institutions from treating people with disabilities differently. Furthermore, banks will have to set up at least one wheelchair-accessible ATM machine at every local branch and improve the usability of their websites – something which will be extremely beneficial for disabled users. 
Additionally, the National Human Rights Commission of Korea ('NHRCK') has issued a number of key decisions regarding the rights of disabled people. These include opportunities in higher education and equal access to commercial facilities, making South Korea not only more accessible for its disabled residents, but for its visitors too. This is especially the case since the NHRCK plans to fit airports, train stations and underground shopping malls with ramps and wheelchair lifts. What's more, disability awareness improvements to businesses and websites will make it much easier to sort out wheelchair cover before travellers leave the country. 
Perhaps most unexpectedly of all is that Asiana Airlines, South Korea's five-star commercial carrier that has been named the "Best Overall Airline in the World" by Business Traveler Magazine, has also become the first Korean airline to open an airport lounge exclusively for people with disabilities.  
Asiana Airlines President & CEO Young-Doo said, "By opening the Hansarang Lounge, Asiana has upgraded its services for disabled passengers and now delivers the best possible service for all passengers, regardless of ability."
Indeed, the new Hansarang Lounge offers the height of travelling luxury, including a snack bar, an entertainment suite and unlimited access to the internet. Plus, travellers can avoid long queues and check in there and then. 
The lounge was designed to cater for the increasing number of disabled people travelling in and out of South Korea. In 2010, around 47,000 disabled people used the Incheon International Airport – a figure that is increasing by 10% every year. 
Mr. Kyung-Ryul, a 47 year old man with a "level 3 disability," said, "Many of the disabled facilities in Korea are limited to toilets but Asiana's efforts to accommodate the disabled are very meaningful. The Hansarang Lounge is very moving."
However, as with most things in life, all is not perfect. Mr. Kyung-Ryul is identified as having a "level 3 disability" and this effects his access to welfare benefits. This metric system, which determines the severity of a person's disability based on medical testing, is negatively impacting the lives of thousands of disabled residents in South Korea.
"How dare [the government] label us like meat?" says Choi Jong-hun, a 48-year-old man with a "level 2" disability. "No senior citizens or women are graded when the country provides welfare services. It's only the disabled."  An official at South Korea's Ministry of Health and Welfare said that they were aware of the issues facing disabled people and were looking into the problem. 
However, according to the NHRCK, their progress is moving too slowly. 
"The classification system for the disabled ignores their dignity," said Moon Jae-in, a liberal presidential candidate from the major opposition party and a well-known advocate for disability rights reforms. Hopefully, with the support of his party and their voters, South Korea will continue to transform into a disability-friendly travel destination and, most importantly, an accessible home for its disabled residents. 
Have you ever been to South Korea? What difficulties did you face, if any?