Passenger Terminal Expo Opening Day Report
Written by Roberto Castiglioni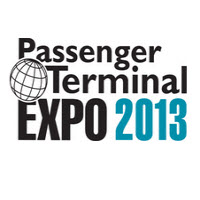 The 2013 edition of Passenger Terminal Expo opened its doors on Tuesday at Palexpo in Geneva, Switzerland.

 

Reduced Mobility Rights is covering the Customer Service & Passenger Experience section of the Passenger Terminal Expo Conference 2013.

 

The morning session of Day 1 analysed ways to improve the customer experience. Mazhar Butt, head of service development at Dubai Airports spoke about the challenge of maintaining service excellence through sustained growth. He was followed by Peter Gargiulo of Wayne County Airport Authority, who spoke about ways to improve the passenger experience through terminal design. Ken Buchanan of Dallas Forth Worth airport spoke about the importance of airport partner relationship in improving the passenger experience.

 

Sulaiman Zainul Abidin of Aeroscape Services Pte spoke about understanding the needs of passengers. Among several examples, "Airports must act as service providers maintaining focus on passenger satisfaction," he said.

 

According to his research, best customer satisfaction can be achieved by using available profiling tool (nationality, flight destination, surveys). The recently renovated San Francisco T2 is an example that meeting customers' expectations considerably improves passengers' satisfaction while increasing airports revenues.

 

Ken Greene, deputy manager of Operations at Denver International Airport introduced the subject of IRROPS. Irregular operations are the term used to define severe delays and cancellation resulting from extreme weather, natural disasters, aircraft mechanical problems or crew unavailability.

 

He was followed by Thomas Romig, head of airport steering at Geneva Airport, who focused on emergency management, and ways to minimize IRROPS impact on passengers and operations. "Managing the human factor in emergency planning is crucial," he said. "Emergency Management procedures and process must be straightforward and available to prevent panic."

 

"There are no written rules; however, whenever IRROPS occur one to one assistance to wheelchair passengers is the minimum acceptable standard. We require agents to remain with passenger with disabilities until the situation is," Beverly Lewis, Alaska Airlines Station Manager ATL FLL MCO said about support for passengers with disabilities during travel disruptions.

 

The first part of the afternoon session focused on the foreseeable impact of an ageing population on airports, or "the slow moving Tsunami", like Steve Wareham, Director of Minneapolis Airport Operations called it. "The aviation industry must shift; learning from mistakes needs to change to get ahead of future problems to avoid mistakes," he said. "As the world's population is ageing, facilities and industry policies must adapt. We need to make changes today to be prepared to meet tomorrow's needs of the ageing population."

 

Cornelia Brouwer, head of passenger services at Amsterdam Airport spoke about Schiphol PRM

services, highlighting the need to promote better cooperation with airlines to improve pre-notification numbers.

 

Angela Newland, assistant director of aviation at Broward County Aviation Dept. focused on the ongoing passengers' accessibility improvement process being rolled out at Fort Lauderdale airport.

 

Kerstin Bitterer, innovation manager at Frankfurt Airport focused on aspects of personalised assistance systems and mobility services for elderly passengers. Feroze Variava, terminal duty manager at Gatwick Airport brought the airport's extensive overhaul of PRM services and facilities at Gatwick as an example of how to deliver superb service.

 

Amy Weaver, airport affairs manager at Southwest Airlines closed today's session focusing on the financial impact of the ageing population at US airports. "It was not raining when Noah built the ark," she quoted. 

 

Preparedness for tomorrow's challenges, thinking ahead, streamlining the process to optimize costs, meeting passenger expectations are some of the ways to ensure seamless customer experiences in the years ahead.