Flying With Dementia Growing Challenge In Aviation Industry
Written by Roberto Castiglioni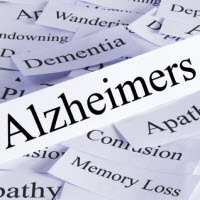 Providing support to people with Alzheimer's, the most common form of dementia, is a fast growing problem in the aviation industry. 

 

Over 65s, currently representing 18% of the 503 million Europeans, will increase to over 30% by 2060, according to projections of the European statistical analysis agency Eurostat. EU projections mirror ageing population trends of developed nations worldwide.

  

Preparedness in the transport industry in general, and aviation in particular are needed to cope with these trends. Accommodating new passenger demographic presents a number of challenging operational, procedural and training problems for airports and airlines.

  

Affecting 800,000 people in the United Kingdom alone, age related dementia is a fast growing concern for airports and airlines. People with dementia often experience speech impairment and loss of their ability to solve basic problems. Disorientation, hallucinations, aggressive behaviours are also common symptoms.

 

Airlines do not require passengers diagnosed with conditions like dementia to travel with a companion.  "There are no set rules on customers travelling with dementia as it covers such a wide-spectrum of abilities," a spokesperson for British Airways told Reduced Mobility Rights. "We will look at individual circumstances, but as a general rule, if an individual can tend to their own needs, respond to commands and does not require a carer in their daily activities, then it is likely that they will be accepted for travel unaccompanied."

 

"Any passenger with an additional need is assessed on their individual requirements. If they are

assessed that it is safe for them to travel unaccompanied they may do so," Geraldine Lundy of Medical Services at Virgin Atlantic Airways said. "However, if an assessment is made that it is not safe for them to travel unaccompanied we will ask them to travel with a companion."

 

In spite of required pre-flight screenings, passengers at an advanced stage of Alzheimer's disease but unaware of the severity of their condition, in denial, or fearing disclosure may result in being refused boarding, end up traveling by air unaccompanied. 

 

Occasionally, relatives of passengers with dementia unwilling to pay for additional travel costs intentionally avoid disclosing the condition to carriers. There have been reports of passengers with Alzheimer's forcibly sedated by family members prior to flying to keep them "calm" during the flight.  

 

The travel experience of a passenger with Alzheimer's can plunge into chaos at its early stages, as soon as the person reaches the airport terminal building. The U.S. Alzheimer's Association explains that it is common for a person with dementia to wander and become lost. According to the association, more than 60% of individuals with Alzheimer's will wander at some stage.

 

A new, largely unknown location or a crowded departure hall can be sufficient to cause disorientation. Reduced Mobility Rights has come across reports of passengers with dementia wandering off airport premises. In one extreme case, the passenger was found after 48 hours in a state of total disorientation and partial amnesia at the pump station 2 miles from the airport.

  

The in-flight experience, and external factors such as cabin pressurization, a crowded flight, and seating restrictions (safety belts) may also cause unexpected behaviour.

 

At times, passengers with dementia experiencing severe disorientation or hallucinations try to

leave the aircraft during the flight. Albeit it is impossible to open an aircraft door in flight, witnessing such an event may cause anxiety among fellow passengers. Cabin crew must act quickly to defuse a situation that could see the vulnerable passenger suddenly become verbally or physically aggressive out of frustration.

 

"Cabin crew are trained for all potential safety related and emergency situations and will take the appropriate action ensuring at all times that the safety and dignity of the individual passenger is maintained," Virgin Atlantic Airways said. "They are also trained to manage other passengers and defuse the situation."

 

Looking forward, a broader understanding of dementia and specific training are key elements to cope with the growing number of passengers with Alzheimer's traveling by air, the UK's leading support and research charity for people with dementia explained.

 

'Travelling through airports and on an aircraft can be a disorientating experience for many, not just the 800,000 people living with dementia in the UK," George McNamara, Head of Policy and Public Affairs at Alzheimer's Society told Reduced Mobility Rights. "Often people will give up air travel, or only travel when accompanied by others as their condition progresses.  Whether or not a person with the condition is accompanied, it's vitally important that airport and airline staff support those with the condition in flight, to feel comfortable and content during a journey. People with the condition should be treated with dignity and their needs should be considered. Training staff to feel confident and capable in this role is vital, making them aware of dementia and how it can affect people.

 

Everyone in society has a role to play in helping people with the condition to live well. From the person at the check-in desk to the pilot, people working throughout the aviation industry need to commit to learning more about dementia. Becoming dementia friendly will help ensure everyone has a smooth flight."

 

Travel preparations are critical to prevent traumatic experiences.  "We have a medical unit that customers or their health care professionals can contact if they have any questions about their fitness to fly," British Airways said. "It may be advisable for the individual to seek advice from their GP as airports and aircraft can be unfamiliar environments which could cause confusion."

 

"We don't have any blanket recommendations as there are many different types of dementia and every individual is different," Virgin Atlantic Airways said. "We advise any passenger to discuss their needs with our Special Assistance team, to ensure that everything is put in place to make their journey as comfortable and safe as possible." 

 

About the author

 

Founder and Editor-in-Chief of Reduced Mobility Rights, Roberto Castiglioni is an expert consultant of PRM regulations and disabled passengers support procedures, and has personal experience as travelling partner and carer of a passenger with reduced mobility.

 

Roberto is a member of the Disability Working Group of the Civil Aviation Authority. He is also a member of the Easyjet Special Assistance Advisory Group. Chaired by David Blunkett MP, the independent advisory group esaag provides Easyjet with strategic guidance and practical advice on the evolving needs of passengers requiring special assistance.