Paris CDG Airport Air France Apologise to British Disabled Woman
Written by Roberto Castiglioni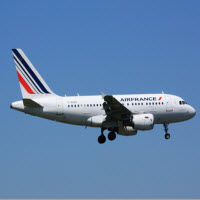 An incident at Paris Charles de Gaulle involving a British disabled woman saw both the airport and Air France issue an apology.

 

On 16 February, Christine Lester, Chief Executive of Minster Development Centre Ltd was making her way back to Birmingham from Naples via Paris. "As we had a 4 hour stopover we asked [assistance] if we could get a sandwich," Mrs Lester recalls. "She took us to a cafeteria on the way to our departure gate, but then proceeded to take away the wheelchair and said I would have to make my own way (on crutches) to the departure gate – H35 – which is about as far away as it could be."

 

At this point, the situation takes an unexpected twist. "We said I could not walk that far unaided, so she took us to the departure gate and left us without a wheelchair. I could not get back to either the cafeteria or the toilets which were one floor below," Mrs Lester said. "My husband estimates that the distance between the Departure Gate and the refreshments was at least 400 yards." 

 

Mrs Lester alleges she was left unassisted at the remote departure gate for 4 hours. Paris CDG investigation into the incident found that the wait was 2 hours and 40 minutes.

 

Paris Charles de Gaulle airport said to regret that a disabled woman was abandoned for over two

hours without access to food or toilets, and blames the airline for the incident, saying Air France used the wrong IATA code to identify the needs of Mrs Lester.

 

"We are aware that Mrs Lester has had an unpleasant experience, which we sincerely regret," a spokesperson for Charles de Gaulle airport told Reduced Mobility Rights. "Following our inquiry [into the incident], we believe that a coding error [by the airline] indicating Ms Lester's disability was the cause of this regrettable situation." 

 

"Firstly, we add our sincere apologies to that made by Aeroports de Paris for any inconvenience caused to Mrs Lester," a spokesperson for Air France told Reduced Mobility Rights. "Our records show that the wheelchair requested for Mrs Lester, a WCHR code provides a minimum level of assistance as this is for passengers who are able to walk a little and can ascend and descend stairs / steps and make their own way to and from the cabin seat.

 

That said, it is evident from the correspondence that this was not the service required by Mrs Lester and that there has been a misunderstanding at the time of requesting this service."

 

Different to what both Paris Charles de Gaulle and Air France say the IATA code used for Mrs Lester was right. WCHR: Passenger who can walk up and down stairs and move about in an aircraft cabin, but requires a wheelchair or other means for movements between the aircraft and the terminal, in the terminal and between arrival and departure points on the city side of the terminal.

 

Europe's second busiest airport after London Heathrow, Paris Charles de Gaulle airport served short of 61 million passengers in

2011. A total of 640 access agents provided support to nearly 450,000 disabled passengers in 2012. "In 2012, we had a complaint rate of 0.1%. This leaves us with room for improvement. However, satisfaction surveys show that 98% of all PRM passengers are satisfied with the assistance they received," a spokesperson for CDG said.

 

Mrs Lester's incident unearthed CDG airport's significant difference of understanding of a global standard IATA protocol. Reduced Mobility Rights will be visiting Paris Charles de Gaulle airport on 20 March to assess accessibility and access services for disabled passengers. The visit will also be the opportunity to consider the lessons learned in Mrs Christine Lester's incident.

 

About the author

 

Founder and Editor-in-Chief of Reduced Mobility Rights, Roberto Castiglioni is an expert of PRM regulations and handling procedures, and has personal experience as travelling partner and carer of a passenger with reduced mobility.

 

Roberto is a member of the Disability Working Group of the Civil Aviation Authority. He is also a member of the Easyjet Special Assistance Advisory Group. Chaired by David Blunkett MP, the independent advisory group esaag provides Easyjet with strategic guidance and practical advice on the evolving needs of passengers requiring special assistance.