Accessible Travel: Interview With Easyjet Cabin Safety Manager
Written by Roberto Castiglioni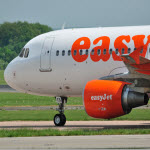 Disabled access in the aviation industry is an on-going effort; we interviewed one of the people who make accessible travel possible, easyjet Cabin Safety manager Chris Hewitt.

 

Q. Mr Hewitt, what are the tasks of a Cabin Safety manager?

 

A. As Cabin Safety Manager I am responsible for determining cabin policy to ensure compliance with regulation and the safe operation of the fleet. The core tasks of my role are writing and reviewing the crew procedures; investigation of safety events; analysis of recorded safety information; conducting risk assessments and safety cases; and management of all safety and policy communications to the cabin crew community.

 

Q. In recent times, a growing number of passengers with reduced mobility and other disabilities have been traveling by air. How easy, or difficult, was for you to oversee safety issues and help craft new procedures to ensure easyjet provides accessible travel?

 

A. Safety remains easyjet absolute priority but we do want to make travel easy and affordable for all

our passengers. It is not easy but we're constantly working to try and find the right balance. To support us in this activity we have engaged a specialist organisation which has gone through all our policy procedures, terms and conditions and customer facing content to ensure that it meets the needs of passengers with reduced mobility.

 

Q. In aviation, pre notification of access request is of paramount importance. Could you briefly describe which challenges easyJet face when non pre notified PRMs travel?

 

A. This is by far one of the biggest challenges we face as an airline. This doesn't only apply to easyJet. Not telling us in advance that assistance is required has two effects. Firstly, whilst we will try, it may not be possible to provide the assistance at the requested time of journey. This totally depends on the airport and their providers' ability to make short notice arrangements and also being aware of other pre-booked requests which will take priority. Secondly, in some airports and to encourage airlines to pre-notify, there is a higher airport fee – a penalty of sorts - for service where notification has not been given. Whilst this is borne by the airline it is an extra cost which in the long term contributes to higher fares. To help keep flying easy and affordable we therefore always encourage customers to tell us of their needs in advance so that we can make the appropriate arrangements on their behalf.

 

Q. Your job must be stressful and rewarding at the same time. Can you share a particular instance when you felt your oversight made the difference for a disabled traveller?

 

A. A few months ago we assisted with the trial of the on board MERU TravelChair. A couple of families wished to travel with easyJet and use this new piece of equipment to ensure a safe and comfortable flight for their disabled child. In conjunction with MERU and the CAA we formulated procedures that would be safe to allow these families to travel on our aircraft. We ensured the crew operating those flights were sent a full brief via email and they were also verbally briefed on the day of the flights. The Ground Operations team in the relevant airports were also informed that a new piece of equipment would be passing through their airport to ensure no difficulties were encountered. As a result everyone was fully briefed which ensured a safe and comfortable flight for the families. Following their trips we received positive feedback. Without this piece of equipment these families may not have been able to fly. A coordinated effort ensured these families had a stress free flying experience to allow them to enjoy the flight and their holiday.

 

Q. Finally, what are your recommendations for disabled passengers when preparing for an upcoming flight?

 

A. Once again the key here is letting us know of your specific requirements as early as possible. This way we can ensure a safe, easy and affordable flight which all our customers ultimately benefit.

 

Disabled passengers' awareness of requirements set in place by airlines and airports has room for improvement. Reduced Mobility Rights is auditing access facilities and services in airports across the European Union. On average, we visit one airport per week. Full reports can be found on this website, while updates on on-going visits can be followed live on Reduced Mobility Rights Facebook page. In the coming months Reduced Mobility Rights will broaden accessible travel reports to include inflight access experience.

 

About the author

 

Founder and Editor-in-Chief of Reduced Mobility Rights, Roberto Castiglioni is an expert of PRM regulations and handling procedures, and has personal experience as travelling partner and carer of a passenger with reduced mobility.

 

Roberto is a member of the Disability Working Group of the Civil Aviation Authority. He is also a member of the Easyjet Special Assistance Advisory Group. Chaired by David Blunkett MP, the independent advisory group esaag provides Easyjet with strategic guidance and practical advice on the evolving needs of passengers requiring special assistance.