British Airways Improves Heathrow Terminal 5 Services For Wheelchair Users
Written by Roberto Castiglioni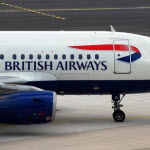 The UK Flag carrier rolled out improved repatriation services at Heathrow Terminal 5 for disabled passengers traveling with their personal wheelchair, Alison Dalton, British Airways Diversity Manager explains in this exclusive interview with Reduced Mobility Rights.
Delivery at the gate is the main problem wheelchair users experience when traveling by plane with their personal wheelchairs. Disabled passengers are well aware having their own wheelchair returned at the gate at London Heathrow airport cannot be taken for granted.
I recently had the opportunity to gain first-hand experience of the British Airways repatriation service when traveling as carer for a disabled person. Needless to say, I was impressed by the giant step forward the airline made with the newly launched repatriation service.
Last week I had the opportunity to interview Alison Dalton, British Airways Diversity Manager, who instigated the repatriation project.
Q. Why did BA feel the need to start the project for personal wheelchair repatriation at London Heathrow Terminal 5?
A. This was one of a number of projects that we put into place prior to the Paralympic games. We undertook some research and customer forums with some of our frequent travellers and Paralympic athletes over a period of time to determine where we should prioritise and invest out time to undertake changes. We reviewed the entire journey process and one of the priorities we implemented was the return of wheelchairs at the gate where the infrastructure was in place. This was a complex project to deliver involving people from many different areas, but we knew that it was a source of confusion and frustration for customers. They told us that they never knew if they would receive their wheelchair at the gate or not, so we undertook a complete process review and vital communication exercise with our colleagues to ensure greater consistency. We also brought in some Paralympic athletes to talk to our baggage colleagues so that they could hear first-hand of the difficulties that they faced, and this helped our colleagues to understand the impact of their actions.
Q. How many disabled customers of British Airways travel with their personal wheelchairs? 
A. We only record customers who ask for assistance and this varies from 1000 to 1500 a day through T5. However, many customers can either self-manage or travel with companions and therefore the true number would be greater.
Q. What is the level of customer satisfaction with the project? 
A. We are still finding ways to measure this effectively and don't yet have comprehensive data. The overall level of satisfaction of customers with disabilities has increased over the last few months as measured in our Think Customer surveys.
Q. Which are the key achievements/improvements BA thinks having made thanks to this scheme?
A. It's all about greater consistency and making every journey as stress free and seamless as possible. We know that customers with disabilities can find travelling difficult so we want to make sure that every part of the journey is made as easy as possible. One of our brand promises is to meet individual needs and that is exactly what we are trying to do here. Customers with disabilities are a growing market sector, so we want to ensure we both retain and attract customers.
Q. The project has now been running for some months. Are there areas where BA thinks the wheelchair repatriation service at Heathrow Terminal 5 can be further improved?
A. There are always improvements that can made. We are now integrating change into some other processes through continuous improvement so that changes are made at an early stage. A good example of this is the accessibility of our new aircraft which will be flying later this year. We will continue to find ways to listen to our customers and use feedback to make relevant changes.
About the author
Founder and Editor-in-Chief of Reduced Mobility Rights, Roberto Castiglioni is an expert of PRM regulations and handling procedures, and has personal experience as travelling partner and carer of a passenger with reduced mobility.
Roberto is a member of the Disability Working Group of the Civil Aviation Authority. He is also a member of the Easyjet Special Assistance Advisory Group. Chaired by David Blunkett MP, the independent advisory group esaag provides Easyjet with strategic guidance and practical advice on the evolving needs of passengers requiring special assistance.