Hong Kong Airport Disabled Passengers Guide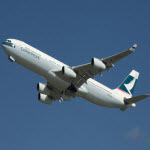 Hong Kong International airport has two disabled-friendly terminals, T1 and T2, which is a two-minute walk apart and linked by covered walkways.
Built on reclaimed land on the island of Chek Lap Kok, Hong Kong International airport first opened to the public in 1998. The state-of-the-art facility boasts with services specifically tailored on disabled passengers.
Prior to arrival
The airport asks that passengers with special needs notify their airlines ahead of their visits. Disabled passengers and passengers with reduced mobility may contact the airport Hotline for more information: +852 2181 8888
Arrival
There are designated drop-off areas for disabled passengers with low kerbs and two of the airports five car parks, the open-air car park 1 and the multi-storey car park 4, have reserved disabled parking spaces next to the lifts.
Two bus companies, Rehabus and Easy-Access bus, offer transport for passengers with reduced mobility.
Inside the terminal
Ramps and lifts link both terminals to the Ground Transportation Centre, making wheelchair access straightforward and the shuttle train inside the terminals – the Automated People Mover (APM) - is wheelchair-friendly.
There are ramps, lifts and escalators throughout both terminals and the Arrivals Halls in Terminal 1 is all on one level, while the departures halls have just one level change. All escalators and travellators have audible warnings for visually-impaired travellers.
A wheelchair service is available for departing, arriving, transit and transfer passengers – requests for help should be made through your airline or its handling agents.
There are also 14 electric vehicles able to carry passengers to and from the gates beyond security – these can also be booked via airlines.
Check-in and gate numbers are shown on large format TV screens around the airport.
The terminal building
All passenger lifts are equipped with Braille push-buttons and spoken commands. Public toilets have braille signs at the entrance to denote who they are for, and disabled toilets have extra-wide cubicles, grab bars and alarm buttons. Step edges on staircases have been lined with yellow strips for improved visibility. 
Drinking fountains and payphones are at a height suitable for wheelchair-users and payphones, which are available in all public areas, have big buttons and adjustable volume. The outsides carry braille signs.
Tactile guide paths lead from the departures kerbs to the help phones installed at the main entrance of the terminals. Paths also lead from both levels of the Airport Express station to the MTR Customer Services Centre; and from the station platform to the Customer Services Centre on the departures level.
For any additional needs, 24-hour help phones are distributed around the terminals. A porter service is also available to help with baggage, for a small charge.
About the author:
Emma Firth has been writing professionally for 14 years, most recently for the Telegraph in the UK. She writes mostly on health, fitness and social media.