EVA Air v Air New Zealand: Who Provides Best Accessible Travel To Disabled Passengers?
Written by Roberto Castiglioni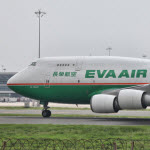 Holidays for disabled people are a growing trend in today's world; today we take a closer look at EVA Air and Air New Zealand, to see which airline provides most accessible travel to disabled passengers.
Disabled holidays are no different from leisure travel of all other holidaymakers; thus, flights are the most common starting point of modern holidays.
There are a number of services for disabled people airports and airlines must give disabled passengers. 
Airports and airlines' websites are required to provide air passenger information for passengers with reduced mobility and other disabilities. 
Wheel chair users have the reasonable expectation to access wheelchair accessible airport terminals, and have airlines carry their mobility aids free of charge.
While on board, disabled passengers often require some assistance like help storing carry-on luggage, or assistance to move about the cabin. Usually, passengers with reduced mobility and other disabilities travel with a companion. A travel partner is required when the impairment is severe enough to prevent disabled passengers from performing certain tasks unaided.
We started covering this topic with an article comparing British Airways and Easyjet conditions of carriage of disabled passengers. In the coming weeks, we will proceed by comparing policies of two carriers at a time.
Today we take a closer look at conditions of carriage and cabin crew training of Air New Zealand and EVA Air.
Second largest Taiwanese airline, EVA Air operates a fleet of 59 aircraft to 50 international destinations. New Zealand's national carrier Air New Zealand operates a fleet of 52 aircraft to 53 domestic and international destinations.
We first asked the airlines if they guarantee passengers with reduced mobility to be seated next to their travelling companions.
"Our check-in staffs always give priority to arrange a PRM to be seated together with his traveling companion," a spokesperson for EVA air explains. "If the seats together are not immediately available upon check-in, our flight attendants will coordinate with other passengers for seat rearrangement."
"We always guarantee that a disabled passenger is seated next to his/her travel companion," a spokesperson for Air New Zealand says.
The second question focuses on companion fares. In the event the airline requires the disabled passenger to travel with a companion, does the carrier offer a distinct fare/discount?
"Air New Zealand does not offer special fares or discounts for disabled passengers' companion at this time," the airline official says.
"Normally, a passenger with reduced mobility will seek a companion during air travel and purchase tickets as other passengers," EVA air management explains. "When EVA Air determines that an escort is required to the incapacitated passenger, a free ticket will be offered for the transportation of the safety assistant on EVA operated flights."
Update 18 November 2014: free passage for travel companion is now available on EVA AIR flights from and to the United States and selected domestic routes only.
The third and last question was about cabin crew training on handling disabled passengers. More specifically, if flight attendants receive training to handle passengers with Asperger syndrome (Autism)?
"Our flight attendants receive basic medical trainings; it is difficult to establish the training to handle Asperger syndrome," EVA air says. "EVA Air has an agreement with MedLink, which can provide professional medical consultation and suggestion."
"Our crew receive training on handling passengers with disabilities, and this includes disorders such as Autism," Air New Zealand explains. "Given there are so many physiological, psychological, mental, anatomical and physical impairments conditions, and disorders, it is not feasible to provide in depth training to cabin crew on an individual syndrome, disorder or condition."
Despite affecting over 1 million people in the United States, and half a million people in the UK, autism remains a taboo with most airlines. However, an increasing number of people with Asperger syndrome are flying today.