Accessible Travel: Derbyshire, Disabled Tourist Paradise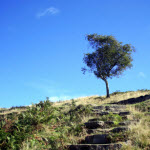 Derbyshire, the dramatically enchanting county, is indeed a fantastic and accessible travel destination for everyone to rest and enjoy. 
If rugged hills and mountains, lush green farmlands, lavish lake views and majestic caverns are what you have always fancied then Derbyshire is a place you would not be able to get enough of.
No matter what time of the year you are visiting this spectacular county, it will never fail to amuse you. A comprehensive holiday destination conforming to all the needs of the disabled, Derbyshire ensures that every other vacationer remembers it as a 'Tourist Paradise'. 
Nestled in awe-inspiring countryside, Derbyshire is one of the larger counties exuding a raw appeal that coaxes tourists into visiting it. Promising an experience of a lifetime, Derbyshire has ample attractions with facilities to accommodate those with issues of reduced mobility.
While the area is dotted with fascinating attractions, those with maximum amenities for disabled are as following:
Crich Tramway Village- Crich:
Overlooking the renowned Derwent Valley, Crich Tramway Village in Derbyshire is home to the National Tramway Museum. Showcasing a world of archives, Crich Tramway Village promises a great day out for everyone. Featured here are the 'Smoothway' to provide ease of movement to wheelchairs and pushchairs. Guide dogs are also welcome. 
Peter Fiddler Nature Reserve-Bolsover:
If you are in a mood of some wildlife watching, Peter Fiddler Nature Reserve is your stop. Watch the wide array of wildlife species as they roam their territories. Apart from observing these engaging fellas, you can also do some cycling, walking or horse-riding. Very pet friendly, the whole area has wheel chair access to provide freedom of movement to the disabled holiday-maker.
Gulliver's Kingdom- Matlock Bath:
It is time to have a bash with a splash at Gulliver's Kingdom. Endless fun for people of all ages, Gulliver's Kingdom has countless rides and attractions to keep you occupied all day long. With restaurants offering sumptuous food, Gulliver's Kingdom is disabled-friendly with rides and paths throughout the park which make the compound fully accessible. 
Peak Rail-Matlock:
If steam travel is your dream, Derbyshire fulfils it. A steam train giving you a ride of the breath-taking area of Derbyshire Dales, it will prove to be a nostalgic experience. Deemed as the most scenic area in all of Derbyshire, with all the viaducts and a multitude of other civil-engineering marvels, it is your chance to take in Derbyshire delights. Assistance is provided for the disabled to embark and disembark trains.
In a nut shell, Derbyshire is an accessible and very promising travel destination, one you just cannot afford to miss on a visit to United Kingdom.