Help improve the disabled travelling experience on airlines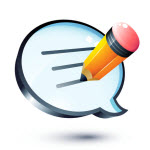 Here at reducedmobility.eu we are always pleased to see anyone try to improve the experience for disabled people using public transport so we salute Martin Quinn who is trying to do just that for airline passengers.
Martin Quinn posted a message on our community pages: (https://www.reducedmobility.eu/quinnygdn/) which really struck a chord with us.
Martin told us: "I have worked in aviation providing ground services for a number of years and have met many passengers who have been frustrated by the complex procedures employed by airlines, such as premium rate calls, INCAD/MEDIF forms etc., when booking airport/in-flight assistance.
"I'm working on a project in conjunction with Newcastle Science City and the Institute of Ageing and Health to set up a project to simplify the system for requesting assistance whilst also making it possible to be more precise about a passenger's real needs."
Martin has now set up a website - Glide Path - to find out disabled people's experiences and see what can be improved.
He said: "Glide Path aims to improve the quality of the travel experience for both elderly and disabled passengers. 
"We are currently compiling data from travellers on the Glide Path Blog and from our survey. 
"We are particularly interested in the experience related to a disabled person's requirement and particular needs, and any problems with their travel that resulted from poor communication which the traveller may feel could have been improved if the airlines and agents had been better informed."
This is more than a worthwhile project – people with mobility issues have to shout louder than most to be heard so this would appear to be a great platform to express those disappointing travel stories using airlines.
On the other hand it might be a nice idea if anyone has praise for an airline to use reducedmobility.eu community pages to let others know!
And here's hoping that Martin and his colleagues come up with a range of solutions which benefit all disabled travellers.
More information: https://www.glide-path.co.uk/wordpress/
Newcastle Science City: https://www.newcastlesciencecity.com/
Institute of Ageing and Health: https://www.ncl.ac.uk/iah/