London 2012: Britons sailing for Paralympic gold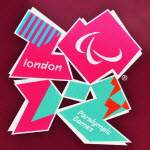 In 2007 Alexandra Rickham teamed up with Niki Birrell as a crew and the following year were among the favourites for the Paralympic Games after winning the test event.
They eventually had to settle for fifth place and were very disappointed to miss out on a medal, for a time contemplating splitting up. In 2009 they switched places with Rickham moving to helm and they have not looked back since, winning three consecutive world titles.
At the IFDS Worlds in Weymouth, the Paralympic venue, Rickham's consistent performance put her team at the top of the leaderboard from the opening day. With four race wins from the ten race series, Rickham and Birrell secured the title with a day to spare. Chalking up a third consecutive world title was a fantastic achievement but they immediately set their sights on the Paralympic medal that eluded them in 2008. If they achieve a medal of any colour it will be a first sailing medal at the Games for Great Britain but there is no doubt that gold is the medal they are after.
Rickham was left paralysed by a diving accident as a teenager while Birrell was born with cerebral palsy. There is no shortage of brains between the pair, Rickham has a masters in Environmental Technology from Imperial College, London and Birrell has a Business and Management Studies degree from Salford University. In 2007 he was given a place on the Paralympic Development Squad, competing in the single handed 2.4 metre class at the World Championships. He then moved to the higher performance SKUD.
Having only combined a year before the Beijing Games they took nothing for granted about being selected for 2012 but they were among the first names chosen by the selectors. They have certainly left no stone unturned in their preparations for the Games including working with a new coach, Ian Clingan, notorious for his attention for detail. They believe they are an altogether stronger team than the one that finished fifth in Beijing but have the utmost respect for their rival crews. 
Their emphatic victory in the World Championships at the Paralympic venue will have sent a very strong message to their competitors and their meticulous approach will continue right up to the Games. The USA and Australia will both put up strong challenges for gold but they will need to be at their best to overcome the determined British duo.