GB Women's Goalball team fighting for place in Paralympics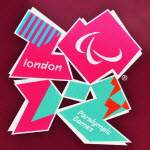 Britain's goalball team, along with the women's sitting volleyball team, will not know until February next year whether or not they can compete at the London 2012 Paralympics.
They are desperately hoping to be awarded host-nation places but must first meet the British Paralympic Association's criteria for "credible performance".
Goalball was created by Hanz Lorenzen and Sepp Reindle in 1946 to help with the rehabilitation of visually impaired World War II veterans. The sport developed into a demonstration event at the 1976 Paralympics in Toronto and was fully integrated into the Games in 1980. The sport involves teams of three that try to throw a ball with bells embedded in it into the opposing goal. The teams take turns in rolling the ball from one end to the other, remaining in their own goal for both attack and defence. Each match consists of two 12-minute halves. Partially sighted players are allowed to compete alongside blind team members using a blindfold. Eyeshades are mandatory and there are separate men's and women's teams.
Goalball has now become some popular that it is played in over 100 countries worldwide. The Paralympic event has 12 teams competing in the men's competition and 10 teams in the women's competition. They are split into two even groups trying to qualify for the knockout stages. The USA were considered the best team in the 70's and 80's but the successful nations in the Paralympic Games of Athens and Sydney were Denmark's men and Canada's women, each winning successive gold medals.
At the Beijing Paralympics, USA beat China 6-5 in the women's final, Asya Miller scoring the decisive goal with less than a minute to go. The gold medal in the men's game was even more dramatic. Lithuania led China 6-2 at half-time and 8-6 with less than a minute remaining. The Chinese somehow managed three goals in 30 seconds to take the gold 9-8, to the delight of the home crowd.
Britain's women enjoyed a shock victory in the European championships in 2009. However, their form has dipped since then, finishing only ninth at the Europeans this year, and they now face an uphill struggle to make the Paralympic event. They have one final chance to earn their place in the Games when they take part in the official London test event in December.
The Goalball event will be staged at the Handball Arena, Olympic Park and is sure to provide plenty of excitement if the nail-biting finish to the Beijing Games is anything to go by.