London 2012 Looks to Surpass Record-Breaking Beijing Paralympics 2008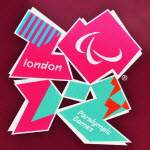 There is no doubt that London 2012 has a tough act to follow. The 12 days of games held in Beijing in September 2008 brought together nearly four thousand athletes from 146 different countries and witnessed an astonishing 279 new world records created.
The games welcomed athletes from Burundi, Gabon, Georgia, Haiti and Montenegro for the first time. There were 20 sports including rowing which was the first time it had been included as a Paralympic event. All of the events were held in Beijing with the exception of Equestrian and Sailing which took place in the cities of Hong Kong and Qingdao.
The host country, China, topped the medal table with 89 gold medals with Great Britain finishing second with 42, the United States third with 36, followed by the Ukraine with 24 and Australia with 23. As well as the world records, there were a total of 339 Paralympic records broken, nearly one-third of which were in the pool.
Great Britain's total medal haul was 102 with 42 gold, 29 silver and 31 bronze. The swimmers took home 44 medals; 14 gold, 12 silver and 18 bronze. The youngest British athlete, Eleanor Simmonds, won gold in the 100m and 400m freestyle events. In cycling, Britain claimed 19 gold and three silver medals, while the athletics team bought home two gold, seven silver and eight bronze medals. The Great Britain Equestrian team won eight gold medals and five silver, while the Boccia team secured four gold medals and one silver.
The Games attracted over five and a half thousand media representatives to Beijing. Over 30,000 volunteers took part along with 2,500 officials and representatives from the International governing bodies, The International Paralympic Committee, the National Paralympic Committees and the International Federation.
The Games was televised in more than 80 countries from all across the globe with a total broadcasting time double that achieved in Athens in 2004 and an estimated 3.8 billion viewers world wide. The audience increased in almost every country with Athletics and Swimming proving the most popular events. Coverage was also expanded to the internet through the IPC's launch of a dedicated channel on YouTube and ParalympicSport.TV.
The Beijing 2008 Paralympic Games sold 1.82 million tickets with an additional 1.62 million tickets provided to children, education and community groups. The Opening and Closing Ceremonies were both sold out as well as all Swimming events and most Athletic events.