Heathrow T1: Good News for Parents, Single Parents and PRMs
Written by Roberto Castiglioni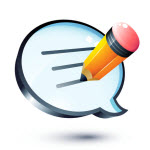 I always stress that we have to expose what doesn't work; at the same time we must report what works or what is being changed to make things work.
On Monday, I attended a meeting at London Heathrow. The meeting was called by BAA and there were representatives of other organizations, amongst whom John Henderson, Menzies Aviation general manager for London Heathrow.
I had the opportunity to sit down with Mr Henderson to talk about the recent past and, most important, the immediate future.
It is not my place to be friends with those who are there to provide services to passengers, disabled or not. However, it is good to keep communications open at all times.
I believe Mr Henderson was truthful and honest when he shared information and I anticipate an article about Menzies Aviation in the coming days.
What is important to know from now is that Menzies has partially resumed deliveries of buggies and strollers at the gate, subject to gate and weight restrictions. More details later this week.