BAA Knew Disabled Passengers Could be Stranted at Edinburgh Airport
Written by Roberto Castiglioni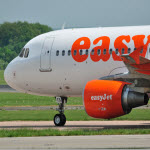 Thanks to the excellent reports by David McCann of the Edinburgh Evening News we now understand that BAA knew of the chances of disabled passengers being stranded weeks before the Edinburgh Airport incident occurred.
Well, not only BAA, but all parties involved. THS Scotland, BAA's special assistance sub contractor, Menzies Aviation, Baggage handler at Edinburgh Airport, and God knows who else.
So here is the sequence of events: Easyjet told everyone involved at Edinburgh Airport that disabled passengers requiring assistance "will be refused travel and bags off-loaded if not at the gate and ready to board".
Menzies Aviation acknowledged the note in a unique way, telling office staff that it was THS Scotland responsibility for delaying flights and urged workers to "show THS that we will no longer tolerate them arriving late . . . and delaying our departure". 
All this was bickering was happening weeks before the group of six got stranded. Now let's fast forward to the fatal Saturday at the end of August. Six unfortunate travelers with reduced mobility reached the gate at Edinburgh Airport for their Easyjet flight to Belfast, and there waited for assistance to board the aircraft. All passengers minus the six disabled people were allowed to board the flight. After completing regular boarding procedures, an employee manning the gate informed the six unfortunate passengers that their luggage had been off-loaded, and the flight had left. 
I do not know if it is the same in Edinburgh, but at London Heathrow Terminal 1 Menzies Aviation provides gates services along with baggage handling. If Edinburgh has the same setup, Menzies Aviation staff are manning gates. 
The six complained, and the blame game began. Easyjet blamed THS Scotland. THS Scotland denies the allegation, according to sources of the Edinburgh Evening News.
BAA said that the disabled passengers "did not receive (the] normal service levels" and that they were investigating to ensure it did not happen again. The owner of THS Scotland chimed in as well, expressing his disappointment and promising a personal investigation. Menzies Aviation describes the incident as an "unfortunate event" and promised to "strive to do better". 
Finally, an EasyJet spokesman said: "We are working very closely with the airport to find out what happened in this case. For us it's about making travel easy and when things go wrong we are very concerned." 
This bickering and finger pointing is pathetic at best. Everybody busy covering their tracks and steering clear of blame. It almost feels as these guys are talking about an adverse event related to six suitcases left behind because they were "problematic" to load onto the aircraft hold.
This is the main problem I have when failings of this magnitude and nature surface. These guys, the ones whose role is to assist the most vulnerable among us, have to start thinking of them as human beings, not pieces of luggage. 
Among the passengers left behind were an elderly stroke victim, a person who walks with a stick and suffers osteroporosis, and an adult with Down's Syndrome. In most cases, their reduced mobility is just the tip of the iceberg. These six passengers were humiliated and discriminated because of their condition.
No apology can change what happened. There has to be accountability and adequate punishment for those responsible; nothing more, nothing less. It is the only solution to reduce these incidents, making them become unique occurrences in an otherwise adequate support system.